Brevard College's Health Science Studies program provides you with a foundation of knowledge for graduate school, professional schools, and employment in the field of healthcare and medicine.  
This program offers you hands-on experience in biology, chemistry, physics, and other chosen sciences, which allow you to direct your skillset toward your goals.
You can go on to work in the fields of medicine, dentistry, veterinary, or public health.
What you'll experience in the Health Sciences program:
Collaborate with a complementary academic program like Chemistry, Ecology, or Biology to maximize your professional and competitive range.
Choose and complete a career-related internship outside of your classroom for academic credit.
Explore diverse careers like biomechanist, physician assistant, radiologist, pharmaceutical sales rep, dietician, or pathologist.
Discover hands-on research opportunities at Brevard College and in the community.
Majors, Minors, and Concentrations:
Students receive a Bachelor of Arts (BA) in Health Science Studies. This program is designed for students who plan to enter programs in a variety of healthcare professions including dentistry, medicine, nursing, veterinary medicine, pharmacy, public health, physician assistant, physical therapy, and sports medicine. A minor in Health Science Studies is also available.
Career Opportunities:
Graduate and professional schools (dentistry, medicine, physician's assistant, and public health) have accepted eighty-one percent of Brevard College graduates from this program!
A Health Science Studies degree from Brevard can lead to careers in a variety of fields:
Chiropractor
Physician
Physician Assistant
Pharmacist
Physical Therapist
Registered Nurse
Veterinarian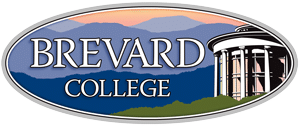 Brevard College is consistently recognized as one of the best liberal arts colleges. The College's focus on experiential learning, small class sizes, and location the mountains of Western North Carolina near Asheville makes Brevard a top choice college for students around the world.
Brevard College, One Brevard College Drive, Brevard, NC 28712 | 1-828-884-8332
This institution is an equal opportunity provider.