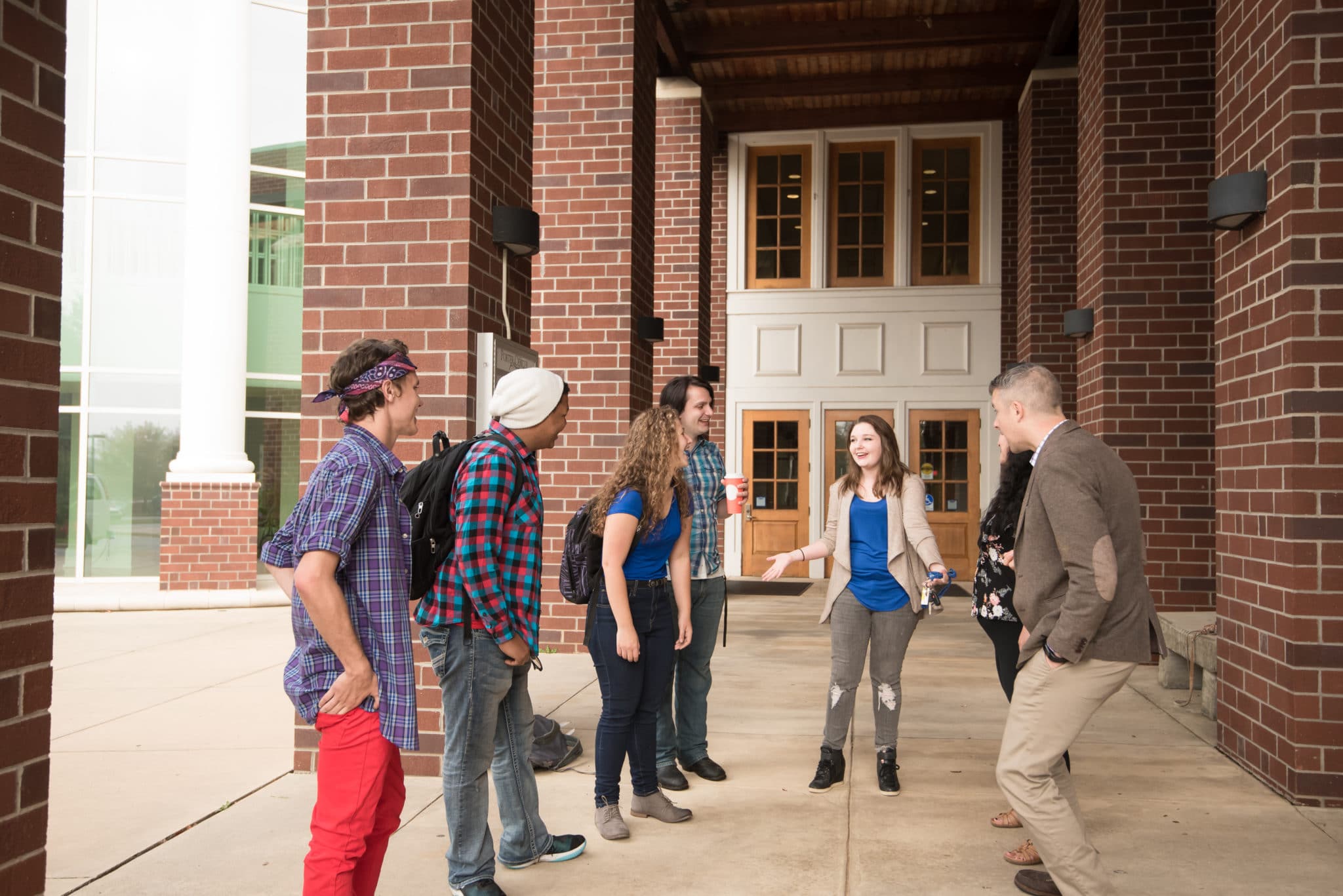 The Brevard College Teacher Education Program presents its second annual Diversity Forum, featuring a series of presentations designed to prepare teacher candidates and engage community members in conversations about diversity.
The forum is free and open to the public.
"One of the professional standards for teachers is to create a welcoming and inclusive classroom for all students," said Megan Keiser, assistant professor of elementary education at BC.
The series kicks off Thursday, Feb. 18, with an engaging workshop, "Understanding Friends: A Hands-On Workshop on Autism Spectrum Disorder" led by national expert Christine Reagan from the University of North Carolina's TEACCH Autism program. The series concludes on Tuesday, April 12 with a presentation on Internet Safety Awareness by Don Gast, United States Attorney.
The forum's goal is to offer insight and resources to help new teachers and community members address the current challenges and joys of America's diverse classrooms, Keiser added.
Along with Reagan and Gast, series speakers include representatives from YouthOutRight, a non-profit organization in Asheville focused on supporting LGBT youth, local teachers and community members.
"The depth of expertise and resources in our community is remarkable," Keiser said. "The Diversity Forum provides an opportunity to engage in important conversations."
2016 Brevard College Diversity Forum Series Lineup
Understanding Friends: A Hands-On Workshop on Autism Spectrum Disorder 
Christine Reagan, National Expert,
UNC
TEACCH
Autism
Thursday, Feb. 18, 4 p.m.,
MG
125
Looking Beyond Stereotypes: Welcoming LGBT Students
Laurie Pitts, MSW, Program Manager, YouthOutRight; Hale Durant, Teacher, Brevard High School
Tuesday, Feb. 23, 6:45 p.m., MG 125
Culturally Relevant Teaching in Diverse American Schools
Eric Howard, MSW; Kortney Conner, Teacher, Asheville High School
Tuesday, March 8, 6:45 p.m., MG 125
Dislecksia, The Movie, and Panel Featuring Dyslexia Experts
Wendi Adair, Augustine Literacy Project; Community Members
Tuesday, March 15, 7 p.m., Ingram Auditorium
Internet Safety Awareness for Educators and Parents: Child Porn, Sexting, and Cyber Bullying
Don Gast, United States Attorney
Tuesday, April 12, 6:45 p.m., Transylvania County Library Rogow Room