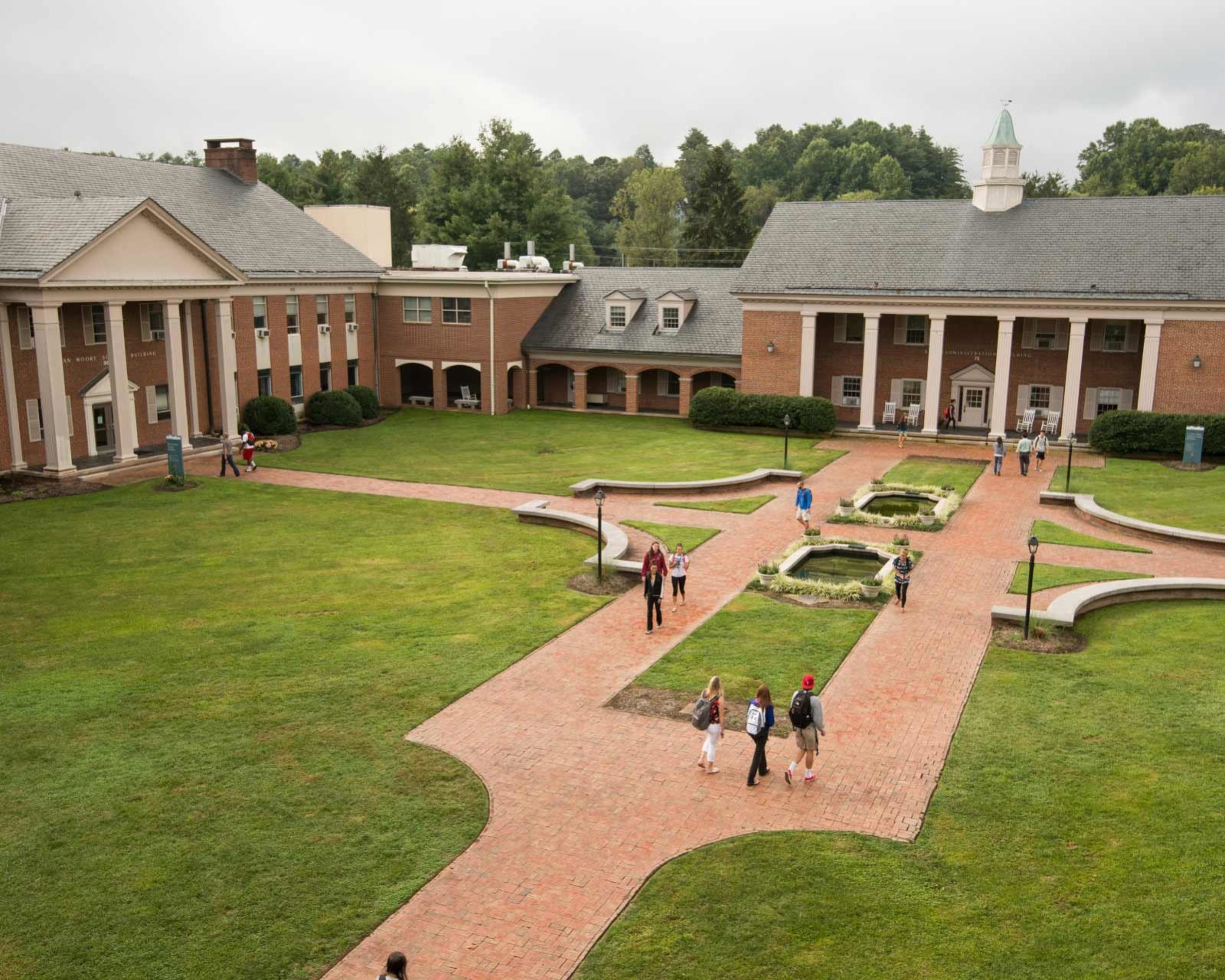 By Alex Webster '17
Brevard College senior Stepheny Hine takes on complex issues of identity and public history in her senior project, "Me Too Monologues," set to debut Saturday, Feb. 20 at 7 p.m. in the Morrison Playhouse of the Porter Center for Performing Arts.
The show is free, and there will be a talkback with Hine and the actors immediately following the performance.
The "Me Too Monologues" are student-written and focus on themes of identity on the Brevard campus. As a history major, Hine's project appears non-traditional, but public history is something that she is passionate about.Hine says she was drawn to the idea of a collection of monologues having the common theme, "Me too," after seeing a production in Chapel Hill called "Entitlement: Me Too." The theme of commonality was so compelling to Hine that she wanted to emulate that method of communication for her senior project. Hine says she wanted to offer BC students a chance to be open and honest.
"I often hear students discussing their frustrations, and I wanted to give them the opportunity to start a dialogue about those difficulties and their identities," she says.
Hine says public history is something she finds compelling and necessary to the human experience.
"Public history often strays away from the traditional presentation and reaches outside of the specialized academic setting. It is important because, like all history, it tells an important story, but it is often more valuable to us," she says. "Public history, at its core, is a history that belongs to the public. It is what we see, hear, and interpret everyday."
In the case of her senior project, it is the public history of Brevard students who write and perform the monologues, the people who participate in the project, and everyone who is affected by it.
When Hine put out a call to students for monologue submissions, she says she was floored by the response.
"I was shocked at some of the pieces I received, not because of the material, but because of how, in almost every single one I could say 'me too,'" she says. "I felt a connection to these students – students I never met or had conversations with; students who had a different background than me. But I could still find moments in their words where we shared a deeper connection."
The collaborative nature of her project did not end there. The Brevard Theatre department and Introduction to Acting students helped Hine stage her project.
"The material is very honest, so the process at times has been emotional, especially because we realize we walk by these people everyday," she says.
The concept of "Me too" will hopefully be one that Brevard students, faculty, staff, and other community members will share. Hine says the best part of the project has been reading the monologues, witnessing other people read them, and realizing that she is not alone.