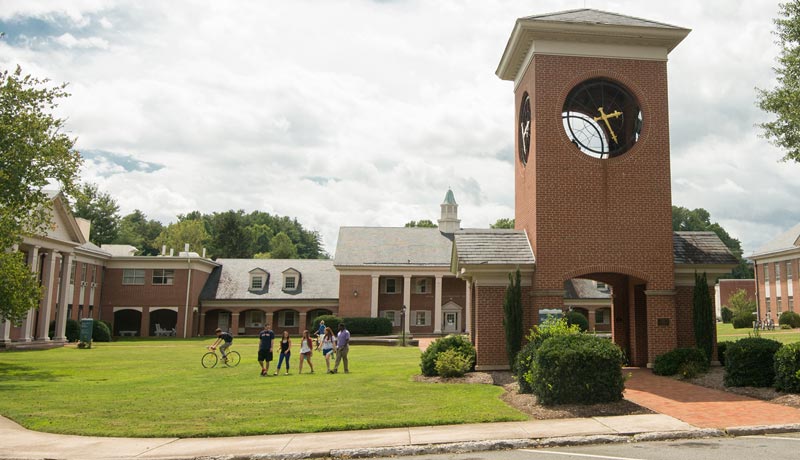 Brevard College invites Latino students and their families to visit campus on Saturday, February 7 to learn more about paying for college, the Half Tuition Scholarship, and the Brevard College student experience. Check in is in the Porter Center from 10 to 11 am.
Latino Student Visitation Day allows student and parents to explore Brevard College in a bilingual setting. Visitors will go on a guided campus tour with a current student and learn more about Brevard's small class sizes, close-knit learning communities, and hands-on approach to education. There will also be information sessions about the application and admission process, financial aid, life on campus, and athletic opportunities.
Call 800-527-9090 for more information.
Brevard College tiene el agrado de invitar a estudiantes latinos y sus familias a visitar la Universidad el Sábado 7 de febrero. El propósito de la visita es para que los estudiantes y sus familias sean informados a cerca de becas para ayudar con el costo de la Carrera universitaria. Medias becas para estudiantes del área, y la experiencia que la Universidad les pude otorgar. La visita dará inicio a las 10:00am en el Porter Center de Brevard College.
El día de visita para estudiantes latinos les dará la oportunidad de conocer mas acerca de Brevard college en un formato bilingüe. Tendrán la oportunidad de dar un tour de la Universidad con nuestros guías bilingües así mismo como conocer mas acerca de nuestras clases, comunidad y nuestra filosofía de educación. Del mismo modo habrán sesiones informativas del proceso de admisión, ayuda financiera, la vida universitaria y del programa de deportes.
Para mas información visitar www.brevard.edu o llámenos at 800-527-9090