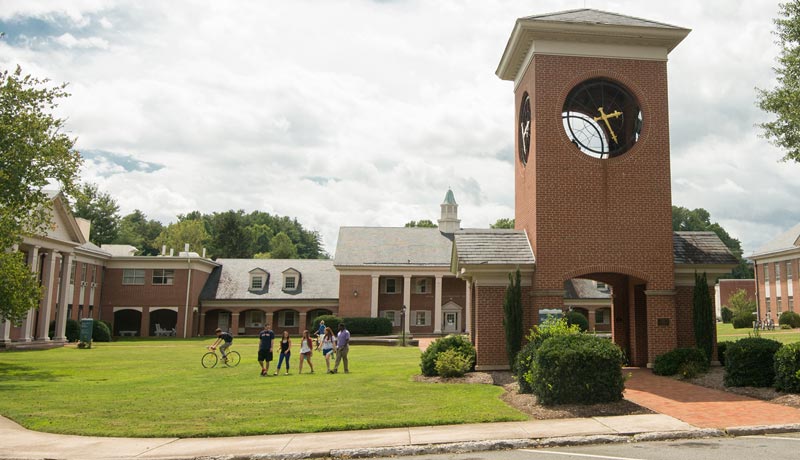 Brevard College is pleased to announce that Elizabeth Harrison will join the college as the new Director of Communications and Media Relations. Ms. Harrison will report to President David Joyce and will be responsible for developing and leading communications and public relations' efforts for the College.
Ms. Harrison most recently served as Program Director and Media Coordinator for Camp Ton-A-Wandah in Hendersonville,
N.C.
She has extensive experience in managing communications, public relations and social media for nonprofits. Her professional background includes serving as Communications Manager at
YWCA
Missoula in Montana and Media Consultant for the national nonprofit Compassion
&
Choices. Ms. Harrison earned a bachelor of arts degree in English from the University of South Carolina and a master of arts in journalism from the University of Montana. Her writing has been published in newspapers throughout Montana, including the Flathead Beacon and the Great Falls Tribune. She continues to freelance for the Mountain Xpress in Western North Carolina.
President Joyce noted that Ms. Harrison's experience and education make her a great fit for the community and the campus.
"I am especially impressed with Elizabeth's energy and creativity," Joyce said. "I am confident that she will incorporate our mission as an experiential liberal arts college into a comprehensive community relations program."
In her downtime, Ms. Harrison enjoys cycling, hiking with her dog, volunteering and spending time with family. She said she is honored to be joining a team of professionals who are so passionate about providing opportunities for young people to grow and challenge themselves.
"I look forward to coming together with this amazing group of educators and individuals and help enhance Brevard College's visibility in our community and beyond," Ms. Harrison said.