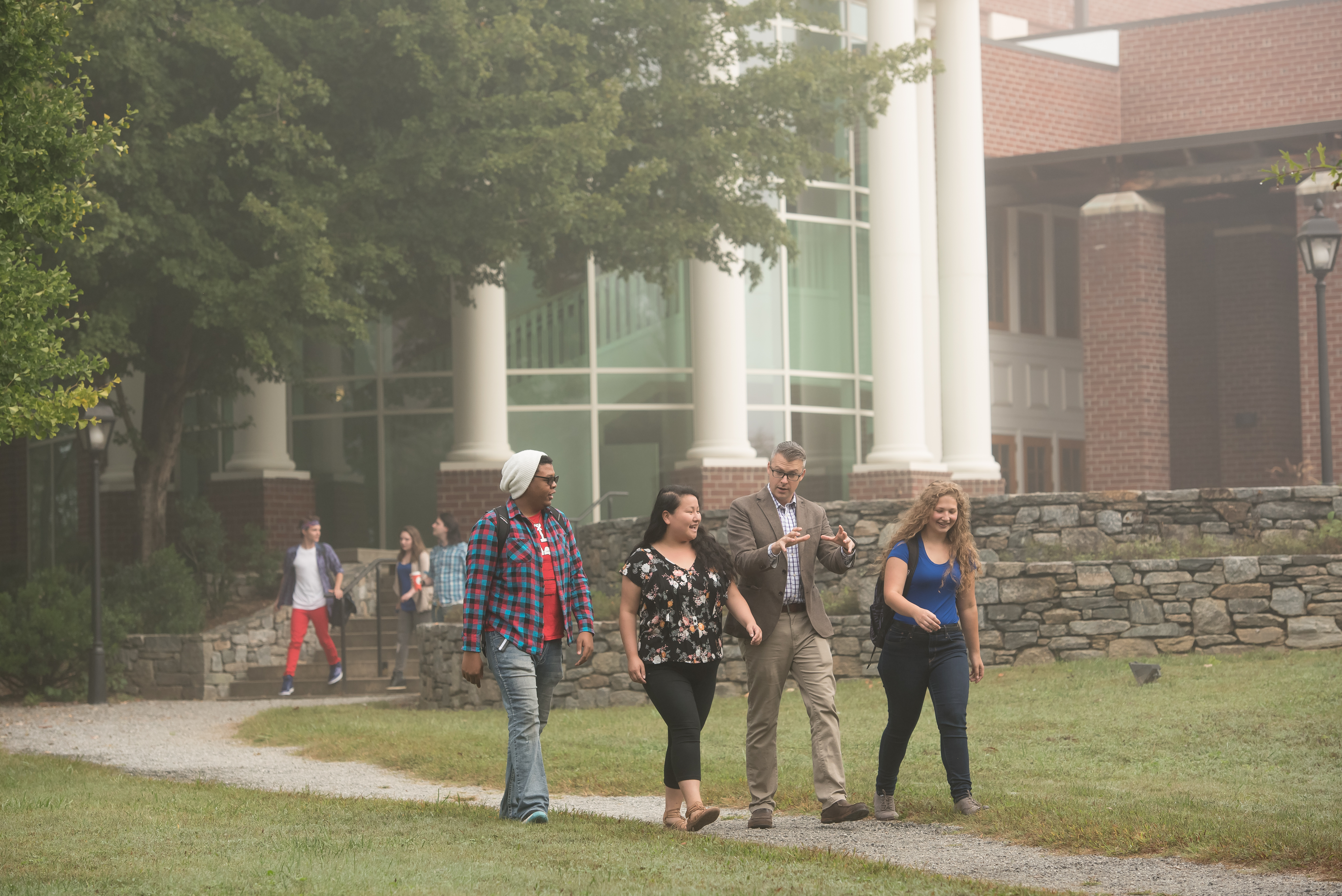 Last week, several Brevard College music majors performed alongside nationally renowned singers for the Asheville Lyric Opera's fall production of Die Fledermaus, presented at the Diana Wortham Theater.
All four students – Rachel Anthony, Molly Ledford, Hunter Rogers, and recent graduate Blake Ellege – have been involved in previous ALO productions. Their experience with the professional opera chorus is a valuable complement to their performance resume and academic work as Music majors at Brevard College.
The students' recent experience with ALO gave them a chance to perform in a professional setting alongside singers who work regularly with major opera companies, and enjoy the mentorship of a professional director and conductor.  "Getting to work with a cast that was fully prepared to hit the ground running was very refreshing," says Hunter Rogers.  "I loved the experience of getting to work with such great singers and with director Jon Truitt."
Students who participate in the chorus of several ALO productions sometimes land a role with the company. Senior Rachel Anthony did just that last fall when she played Sister Osmina in Puccini's Suor Angelica. "I have learned so much from the professional singers in these productions, not only about singing, but also about the sacrifices you have to make to work as an opera singer," Anthony says.
For more information about Brevard's Music major, other hands-on learning experiences, and scholarship opportunities, contact Dr. Kathryn Gresham at 828/577-1238.