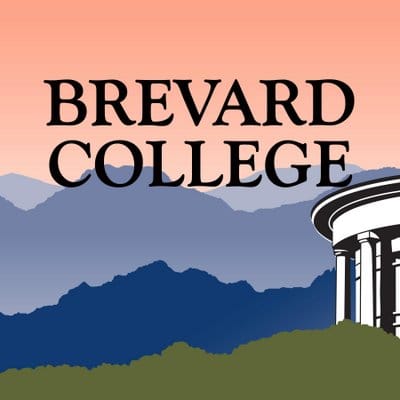 Even before their first day on the job, Drs. Allison O'Leary and Lisa Busche were brainstorming ideas for the Brevard College Psychology Department. At the top of their list were the needs of the students, and throughout the Fall 2018 semester, their commitment to getting to know students and the BC environment has shown.
"I would say that it's been a whirlwind, but it's been really gratifying and really fun," O'Leary said. "My initial concern was that students knew what was going on and that we were here to support them." Both O'Leary and Busche were hired as Assistant Professors of Psychology and the Fall 2018 semester was their first as BC faculty. O'Leary also currently serves as the psychology major coordinator, and Busche works with students in the Psi Chi psychology honor society.
O'Leary knew she wanted to be a psychologist even before first year of undergrad at UNC Greensboro. "I was gung ho about it since high school. I knew that that's what I wanted to major in and I really dove in head first," O'Leary said.
"My professors were extremely supportive of me and just kept presenting opportunity after opportunity," O'Leary said. At UNC Greensboro, she was able to carry out her own research, which focused on developmental psychology.
"I mostly studied young kids and their metacognition — thinking about thinking or knowing about knowing, their ability to reflect on what they know and don't know," O'Leary said. "Young kids are so fun because they think that they know everything!"
"That [carrying out her own research] was something that really taught me a lot of independence," O'Leary said. In fact, she was able to present some of her research at a conference in Canada as an undergraduate student.
"I really credit a lot of that to my mentors at the time who really invested in me and just wanted to see me succeed," O'Leary said. "So I do try to model that in my teaching. I try to give as much as I can to my students and help them carry out their dreams."
Busche's background is in social psychology and her doctoral dissertation, which she completed at New Mexico State University, focused on a complex topic: the cross-race effect.
"There's a lot of evidence that we struggle to recognize faces of people of different racial backgrounds, or we're not as efficient at recognizing them as people of our own racial backgrounds," Busche said. "My dissertation was trying to figure out why that might be."
Both Busche and O'Leary agree that more research opportunities for students are in the future for the psychology program "We both come from more research-based backgrounds, so I think that's something we'd both like to see moving forward as more of an emphasis for our program," Busche said. But research is not the only thing they value.
"One thing that we both did last year was include more of a focus on service learning and community action," O'Leary said. "In my special topics class all of my students carried out a community action project."
Students in Busche's Abnormal Psychology class also carried out service learning projects. Some of these projects included educating fellow students and community members about diversity and stigma. One group worked with children at the Boys & Girls Club, while some students made fliers with information or encouragement regarding mental health.
"We want to make sure that our students are civically minded and service oriented," O'Leary said.
While there have not been huge changes in the department, there have been some small adjustments since O'Leary and Busche have joined the college's faculty. "We came in and didn't make large changes," Busche said. "We tried to step into the program as it is especially with students who had been in this program for three years already.
"We have the ability to really make it what we want it to be and really grow the program, so that's really exciting and fun," Busche said. "I think students have been responding really positively," O'Leary said.
"It was really nice to get feedback from students at the end of last semester. "I think students are recognizing that they're being a little more challenged, but I think they're grateful for that. I think they see that the program is moving in a positive direction."
Although their journeys to Brevard College were very different, it is clear that O'Leary and Busche share similar ideology toward teaching. "I've just really enjoyed getting to know students," O'Leary said. "When I started out teaching, I was teaching lecture halls of 80 students, so I was lucky if I could even learn students' names.
"Here I know every student's name by the third week of class. Just really getting to know students on a personal level and understanding their goals, dreams and aspirations — really feeling more like a part of their academic journey — has been really gratifying and satisfying," she said.
"It feels a lot different coming back this semester seeing so many familiar faces and coming back to an environment that I feel a part of now," Busche said.
"It's nice to walk in and already know people and know what they hope to do after graduation. You get really invested in each person you're working with through the program, and I think that's really cool."
Article written by Brevard College Student: Mary Lewe