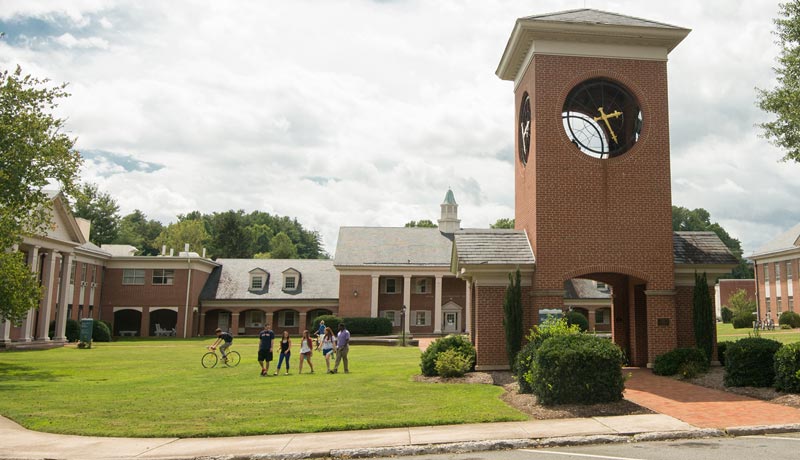 The Brevard College Choirs present their annual Fall Choral Concert Thursday, Oct. 8, at 7:30 p.m. in The Porter Center for Performing Arts. The event is free and open to the public. 
"I always try to run a thematic thread through all of the work we do with the ensembles at
BC
– to lean toward narrative rather than just a collection of pieces," said David Gresham, associate professor of Music at Brevard College. "For this concert, I was drawn to a multi-movement work by Morten Lauridsen (based on) several evocative poems by Rainer Maria Rilke; so I let the exploration of poetry be the theme for the concert. As a consequence, we have a widely varied, loosely connected, program this fall. We will sing everything from renaissance madrigals to gospel anthems."The centerpiece of the program is Lauridsen's "Les Chansons des Roses," a work that makes full use of modern compositional technique, employing tone clusters, mode mixture, and irregular meter to name a few. Even with such advanced techniques, the music is very accessible and loved by audiences.
Using the work of noted poets as a springboard for the rest of the concert, the choirs will also perform John Tavener's setting of William Blake's "The Lamb," James Mulholland's setting of Robert Burn's "A Red Red Rose," and whimsical settings by Eric Whitacre of Ogden Nash's poetry.
"The choirs are always thrilled with the enthusiastic audiences at Brevard," Gresham said. "We look forward to seeing you at the concert."