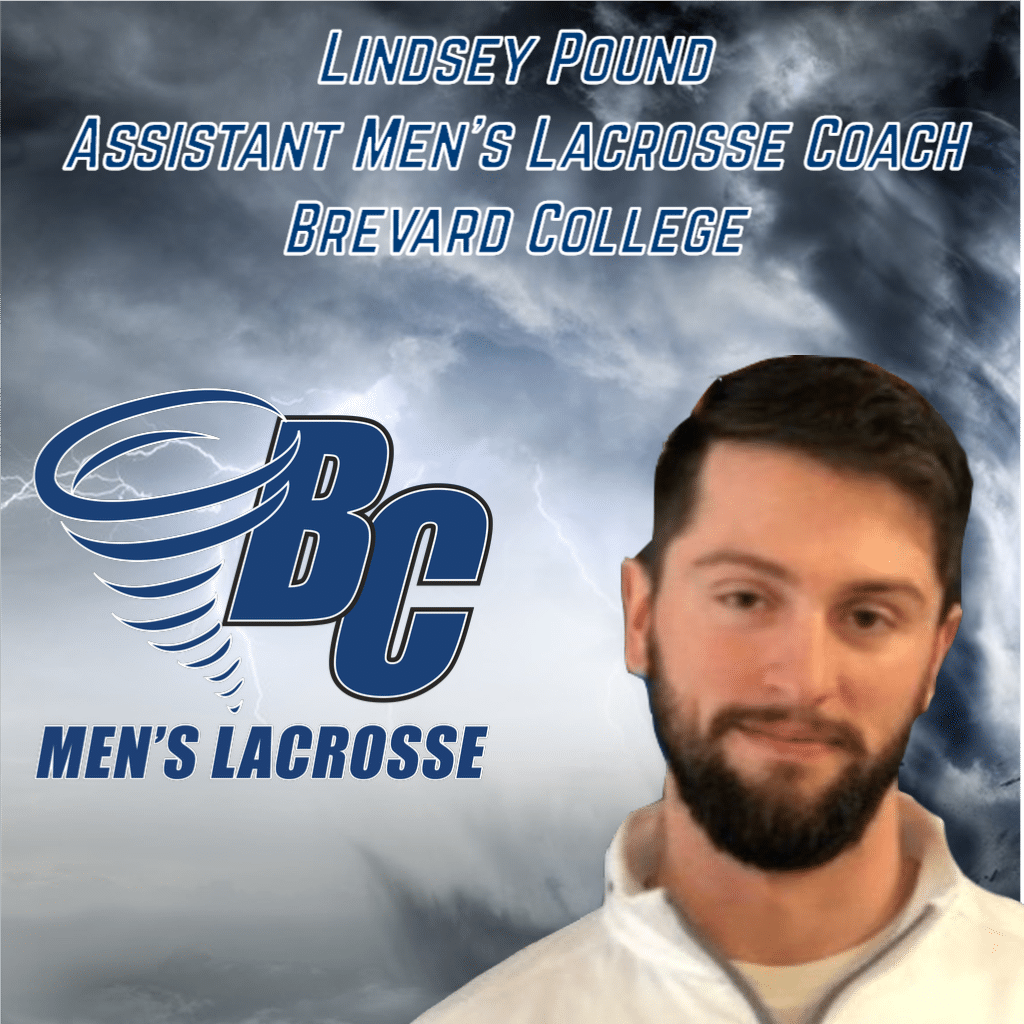 Lindsey Pound has been named Assistant Coach for the Brevard College Men's Lacrosse program, announced BC Head Men's Lacrosse Coach Darry Thornton.
"I am thrilled to welcome Lindsey to Brevard," said Coach Thornton. "He is a coach who has a strong passion for the game and a tireless work ethic. Coach Pound will be a welcomed addition to the Tornado family and will strengthen our program both on and off the lacrosse field moving forward."
Pound arrives at Brevard College after coaching the 2020 season at Guilford College in Greensboro, North Carolina. As an assistant coach serving as the Defensive Coordinator at Guilford, Pound helped lead the Quakers to a 6-2 record.
Prior to Guilford, Pound began his coaching career as the Assistant Men's Lacrosse Coach and Defensive Coordinator at SUNY Potsdam in New York. At SUNY Potsdam, he mentored eight All-Conference performers as well as a USILA (United States Intercollegiate Lacrosse Association) Nike Senior All-Star selection.
Pound was a prolific student-athlete at SUNY Potsdam where he helped lead the team to consecutive SUNYAC conference playoff appearances. As a senior, he was a First-Team All-Conference and All-Academic performer to go along with a Preseason Honorable Mention All-American nod. He led his team each season in ground balls and caused turnovers, finishing his career with 144 total ground balls, 53 caused turnovers, nine assists and two goals.
He began his college playing career at Monroe Community College where he played for the Under Armor All-American Junior College team and was a second-team NJCAA All-Region III performer in 2014. In each of his two seasons at Monroe, Pound helped lead his team to the NJCAA Region III playoff semifinals.
Pound holds a Bachelor's of Science in Business Administration from SUNY Potsdam where he is also currently pursuing a Master's degree in Organizational Performance, Leadership and Technology.