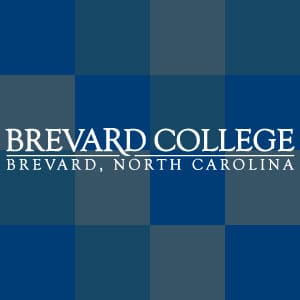 Brevard College intends to seek financial assistance from USDA, Rural Development to develop sites already owned by the College, internal to the main campus. The scope of the project includes site grading, landscaping, storm drainage, and erosion control for the construction of a new residence hall, fieldhouse, athletic field seating, and maintenance shop. Proposed plans also call for the paving of an existing roadway and the replacement of a paved roadway. An approximately 20,000 square foot residence hall is proposed located on the southern end of The Residential Village. An approximate 7,500 square foot field house and 3,000 square foot stadium seating is proposed adjoining the Ives-Lemel Family Athletic Field. An approximate 7,500 square foot maintenance shop is proposed to the east of the Gil Coan Baseball Field. Improvements also include the replacement of approximately 1,100 linear feet of West Campus Drive and a parking lot with the Coltrane Commons Quad and Promenade, and the paving of a dirt and gravel road extending from Kings Creek Loop to Neely Road. Approximately 0.50 acres of an asphalt parking lot associated with the proposed Athletic Fieldhouse, and approximately 1,000 linear feet of the improved road from Kings Creek Loop to Neely Road will be within the 100-Year Floodplain.
Brevard College's proposed project will allow for the growth of their experiential curriculum through academic initiatives and an opportunity to increase the colleges retention to better serve the students' academic and residential needs. The aesthetics will be improved by utilization of old abandoned sewage disposal plant, gravel road, and undeveloped land on campus.
If implemented, the proposed project will impact areas within the 100-Year Floodplain. In accordance with Executive Order 11988, Floodplain Management and USDA Departmental Regulation 9500-3, Land Use Policy, the purpose of this notice is to inform the public of this proposed conversion or effect and request comments concerning the proposal, alternative sites or actions that would avoid these impacts, and methods that could be used to minimize these impacts. For questions regarding this proposal, contact Pam Hysong, USDA Area Director, 160 Zillicoa Street, Suite #2, Asheville, NC 28801, (828)-254-0916. Any person interested in commenting on this proposal should submit comments to the address above by January 30th, 2020.