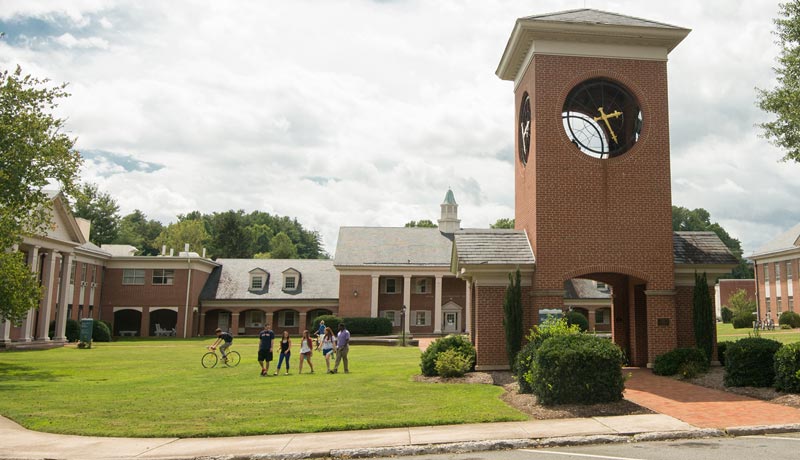 Charlie Vernon, bass trombonist with the Chicago Symphony Orchestra and a graduate of Brevard College, will be Artist-in-Residence at Brevard College from February 10 through February 14, 2015. Vernon, a native of Asheville, is world famous as a performer and teacher, and currently serves on the faculty of DePaul University in Chicago.
On Thursday, February 12, Vernon will be guest soloist with the Brevard College Wind Ensemble at their winter concert. The performance, under the direction of Dr. Miller Asbill, will be at 7:30 PM in the College's Porter Center. Admission is free and the public is cordially invited to attend.
On Friday, February 13, Vernon, accompanied by Brevard College Music Department's Katherine Palmer, will present a recital at 7:30 PM in the College's Ingram Auditorium. Joining Vernon during this performance will be trumpeter Peter Voisin and tubist Jamie Hafner. Admission is free to the public.
Vernon's residency will close Saturday, February 14 with a free public masterclass for students and teachers in Ingram Auditorium from 10 AM-12 noon. As part of this masterclass, selected students and the Brevard College student trombone quartet will perform. Vernon will offer comments and advice on trombone playing and performance.
Vernon's appearance is made possible by funding from Brevard College, the Brevard Community Band, Voisin Enterprises, and the Conn-Selmer Company.
For more information on Mr. Vernon's performances and his masterclass, call the Fine Arts Division Office at 828-884-8211.