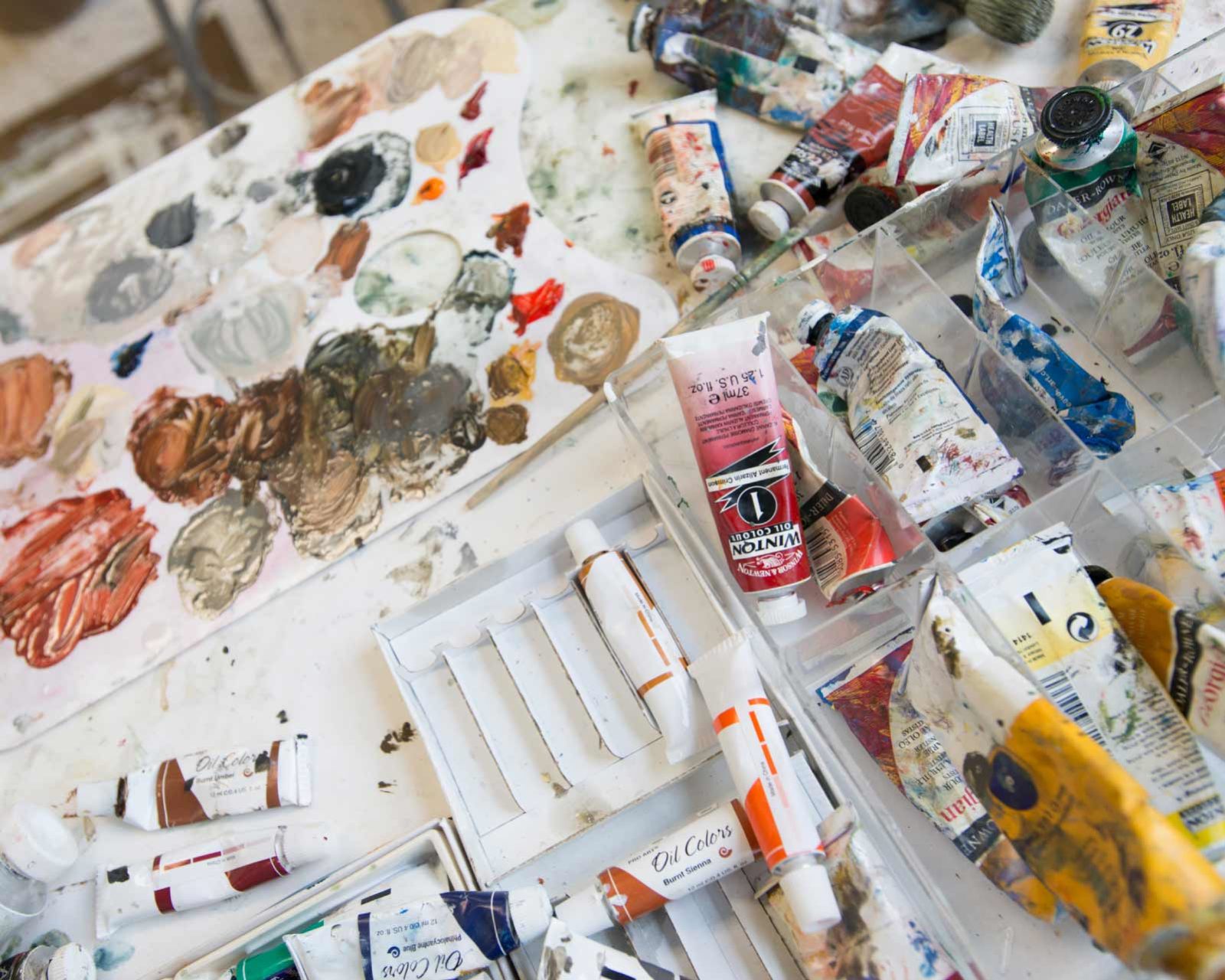 By Alex Webster '17
The Spiers Art Gallery at Brevard College will exhibit a special set of works by senior art students beginning with an opening reception Friday, April 7, at 5:30 p.m. The Senior Exhibition is an annual favorite, showcasing four years of learning and growth by graduating Art majors. Each student will present a short gallery talk about their work starting at 6:00 p.m. The event is free and open to the public.
This year, the senior art show will feature work from six students studying photography, graphic design and sculpture. The Art major allows students to experience a variety of media, and then move forward in a concentration of their choosing.
A collaborative piece, "Framework," features the work of all of the seniors: McKinley Davis, Maya Pardo, Shannon Swenton, Shon Swett, Megyn Terrell and Heath Turner. Other works include photography by Swenton and Swett, graphic design work by Davis, Pardo and Terrell, and sculpture work by Turner and Swenton.
"My senior exhibition experience has been constructive, and has pushed my art and my relationship with my peers," Swenton said.
Gallery hours for the show are 8 a.m. until 3 p.m. weekdays through April 28.
Spiers Gallery is a contemporary 1,500 square foot gallery located within theSims Art Center on the Brevard College campus. Exhibitions in Spiers Gallery are ongoing throughout the academic year and include shows by Brevard College students and faculty members, as well as visiting artists from Western North Carolina and around the country.