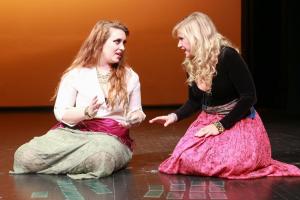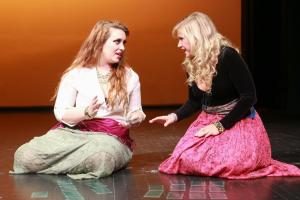 The opera workshop class at Brevard College will present its spring scenes program on Saturday night, April 8, in Ingram Auditorium of the Dunham Music Building. The performance will begin at 7:30 p.m. and is free and open to the public.
This year's program will include scenes from great operas, including "The Marriage of Figaro," "Dido and Aeneas," and "La Cenerentola," as well as duets and trios from Broadway shows, including "Nine," "Kiss Me, Kate," and "Babes in Arms."
"The program encompasses every mood from ribald to tragic," said director Kathryn Gresham. "So there is something for everyone."
Pianist Vance Reese will accompany the performers, with production assistance from faculty and students in the Brevard College Theatre program.