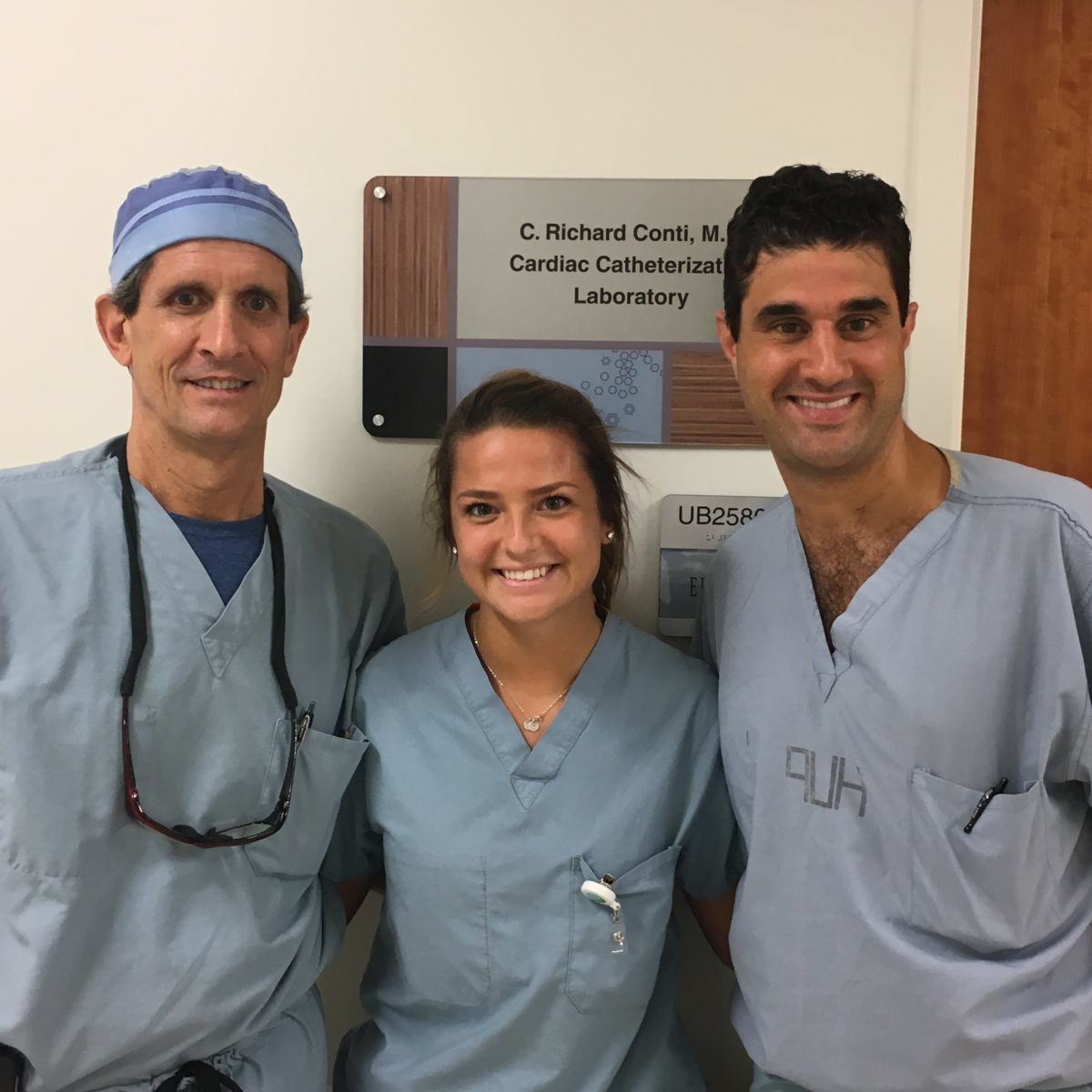 By: Mary Lewe, '19
Many seniors in college struggle to imagine what they might like to do after graduation, but Brevard College senior Kaylee McRae, Health Science major, does not have that struggle. Holding a human heart in her hands and spending a summer working long hours alongside medical students and residents solidified her clear future path.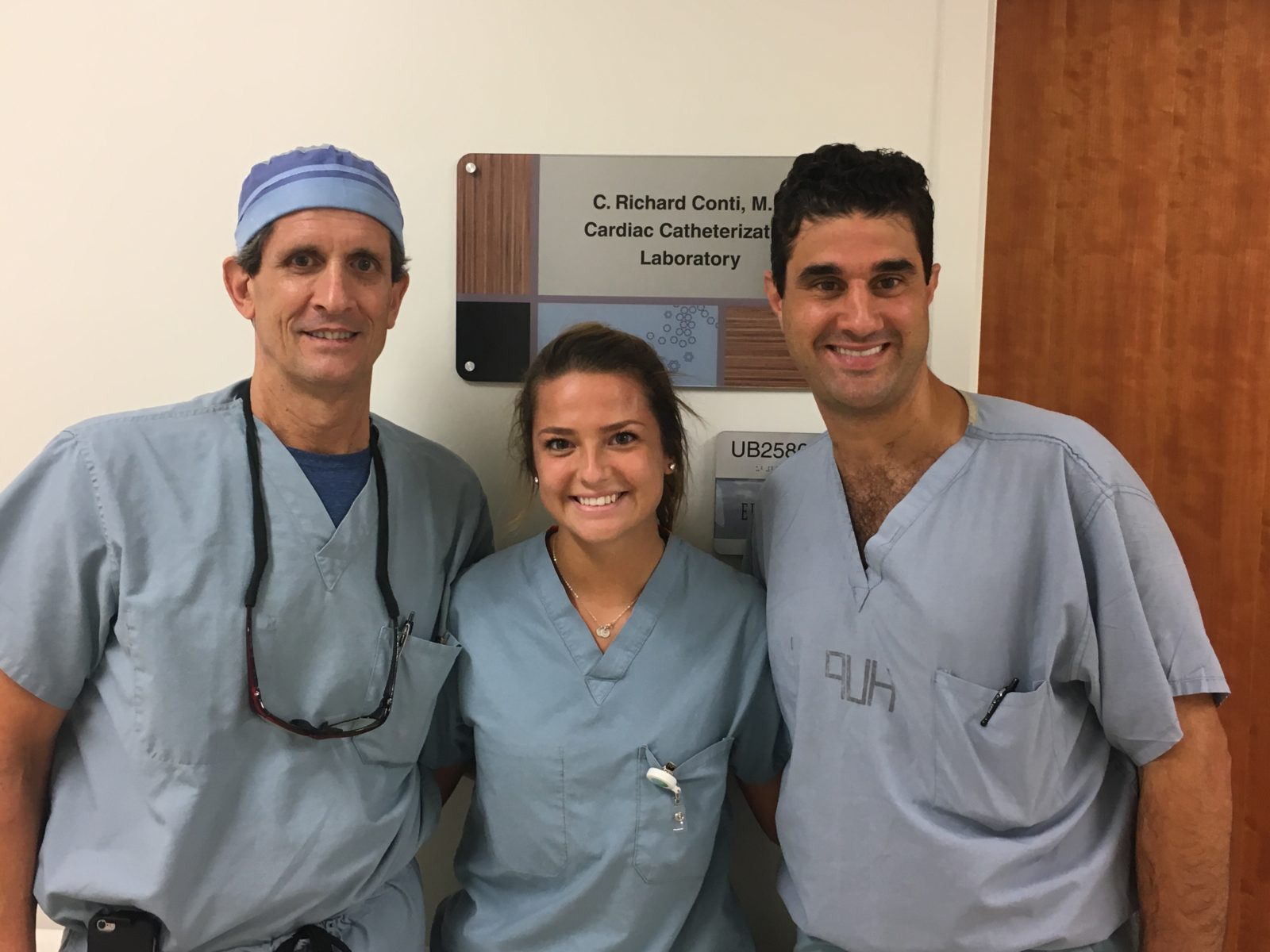 McRae's coursework at Brevard College helped her prepare for some of what she would face during her internship. Her knowledge of anatomy and medical terminology was extremely helpful, and the doctor was surprised that she had already learned so much as an undergrad.
It isn't easy to get opportunities like that as an undergrad. Luckily, McRae knew a surgeon in her home state of Florida who was willing to oversee her internship. She wrote a paper every week on a different topic relevant to the doctor's specialty: cardiology.
In addition to talking to the teaching hospital, University of Florida Health Shands Hospital, McRae also had to complete paperwork for Brevard College and the University of Florida, take a 12-panel drug test, complete a rigorous background check, and obtain special high dollar insurance with the help of Mission Hospital. The results of that work ahead of time would prove to be beyond worth it.
"I scrubbed in on a total of four surgeries," McRae said. During one, she was even able to tie a suture under the supervision of the surgeon. Most days, however, she spent working on outpatient procedures that help to diagnose the problems a patient might be facing, including angiograms and heart catheterizations.
McRae gained a lot of confidence reading electrocardiography (EKG) reports,. "If you have a-fib I'd be able to tell," McRae said. A-fib, or atrial fibrillation, refers to chaotic electrical activity in the atria of the heart and can put a person at a high risk of having a stroke.
McRae also dealt with one stress that healthcare professionals face daily — interacting with patients. "It helps being a people person," she said. From an unruly man resisting the doctors orders, to standing by while a doctor explained the realities of a woman's condition to her terrified parents, McRae says she's not sure if she will ever really get used to that part of the job.
"I don't think it'll get easier, I don't think it'll ever get less sad. But I think it will get more manageable," McRae said.
McRae says that her advice to any student interested in an internship is, "Don't wait." She also said that the best advice she heard from a senior last year was to, "Ask as many questions as possible and write them all down with the answers."
Despite the long hours and high stress environment, McRae shone with pride and excitement as she talked about her time at the hospital this summer. "I was so tired everyday after work but I was so thankful."
McRae is a chemistry, biology, and anatomy tutor in the Experiential Learning Commons (ELC), a senior RA in the Villages, a member of the Honors Program, and plays for the women's lacrosse team. She will be inducted into Beta Beta Beta, a biology honors society, this year and also teaches Sunday school at the First United Methodist Church in Brevard.
She will graduate in May and plans to study for the MCAT and travel before continuing her education.
Brevard College graduates students who will earn a career using their degrees. Brevard College does this by providing students with the tools, experience, and appetite to be lifelong learners.
Click here to learn more about the Health Science Studies program.