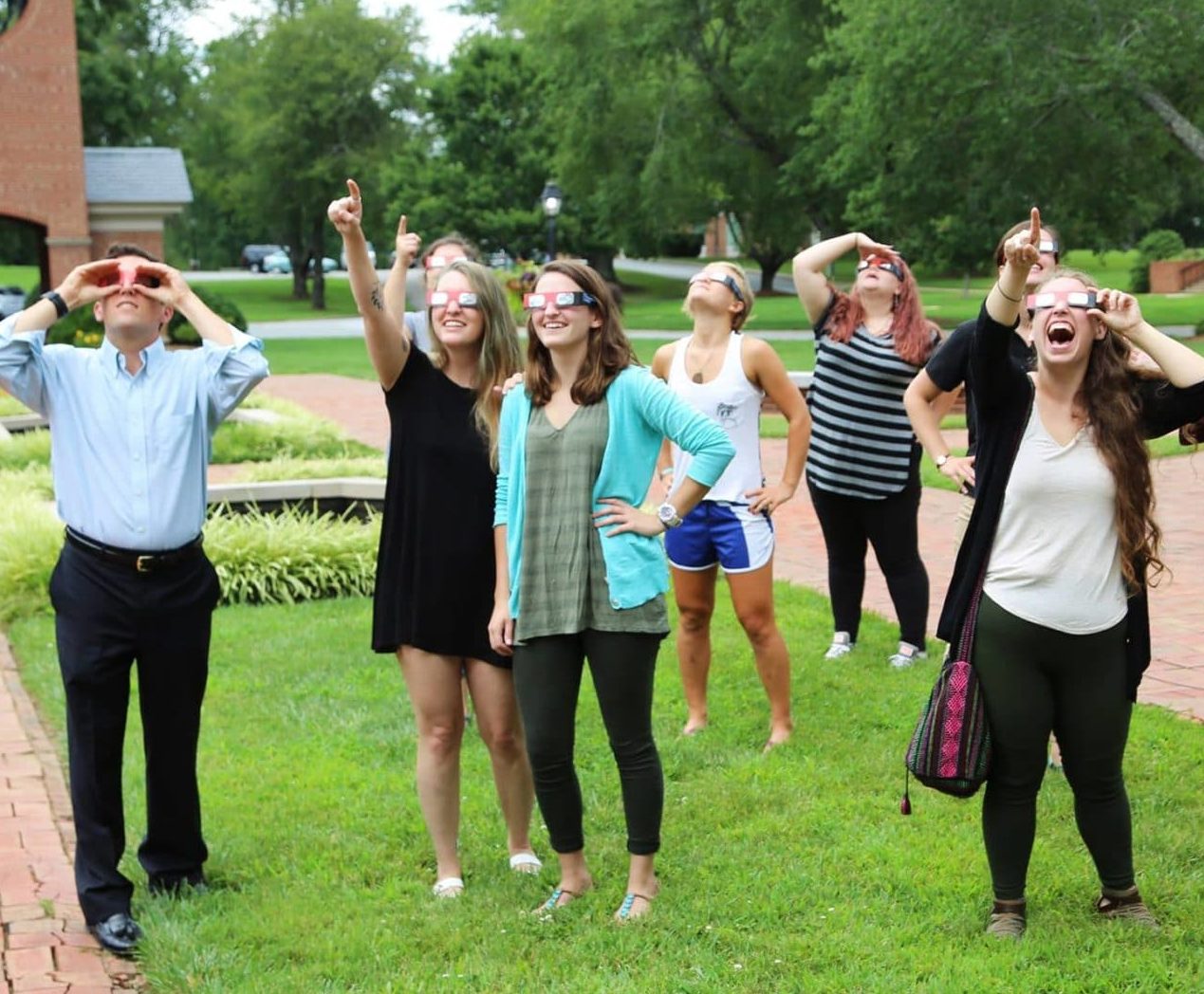 Brevard College welcomes the public to enjoy the campus on August 21, 2017,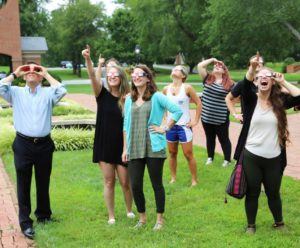 for the total solar eclipse.
However, there will be limited parking on campus for the general public.
If visiting the college to view the eclipse, please do not arrive before 10:30 a.m.because the entrances will be blocked for students, staff, faculty, and alumni before that time.
The public is welcome to stay on campus until 4:30 p.m. No alcohol, tailgating parties, or buses are permitted on campus.
Students, staff, faculty, and alumni are welcome to view the eclipse from the Porter Center Amphitheater.
The eclipse begins at the college at 1:08 pm and totality begins at 2:37 pm EDT for 64 seconds. The eclipse will end at 4:01 pm EDT.
Brevard College is committed to an experiential liberal arts education that encourages personal growth and inspires artistic, intellectual, and social action.