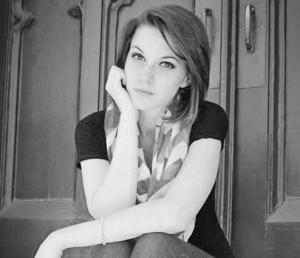 On Sunday, Dec. 4, at 3:00 p.m., Brevard College senior music education major Tamra Rouse will present her culminating recital in The Porter Center's Scott Concert Hall. The concert is free and open to the public.
Rouse will perform the two soprano arias from Carlisle Floyd's "Susanna," as well as art songs by Debussy, Schubert, Copland, Donaudy and Samuel Barber. She will be accompanied by faculty pianist Vance Reese.
Rouse has performed as a soloist on choral concerts, in opera scenes program, and on the Music Department Honors Recital. She also has been a choral scholar at St. Philips Episcopal church in Brevard. Next semester, Rouse will be a student-teacher at Charles D. Owen High School in Black Mountain.