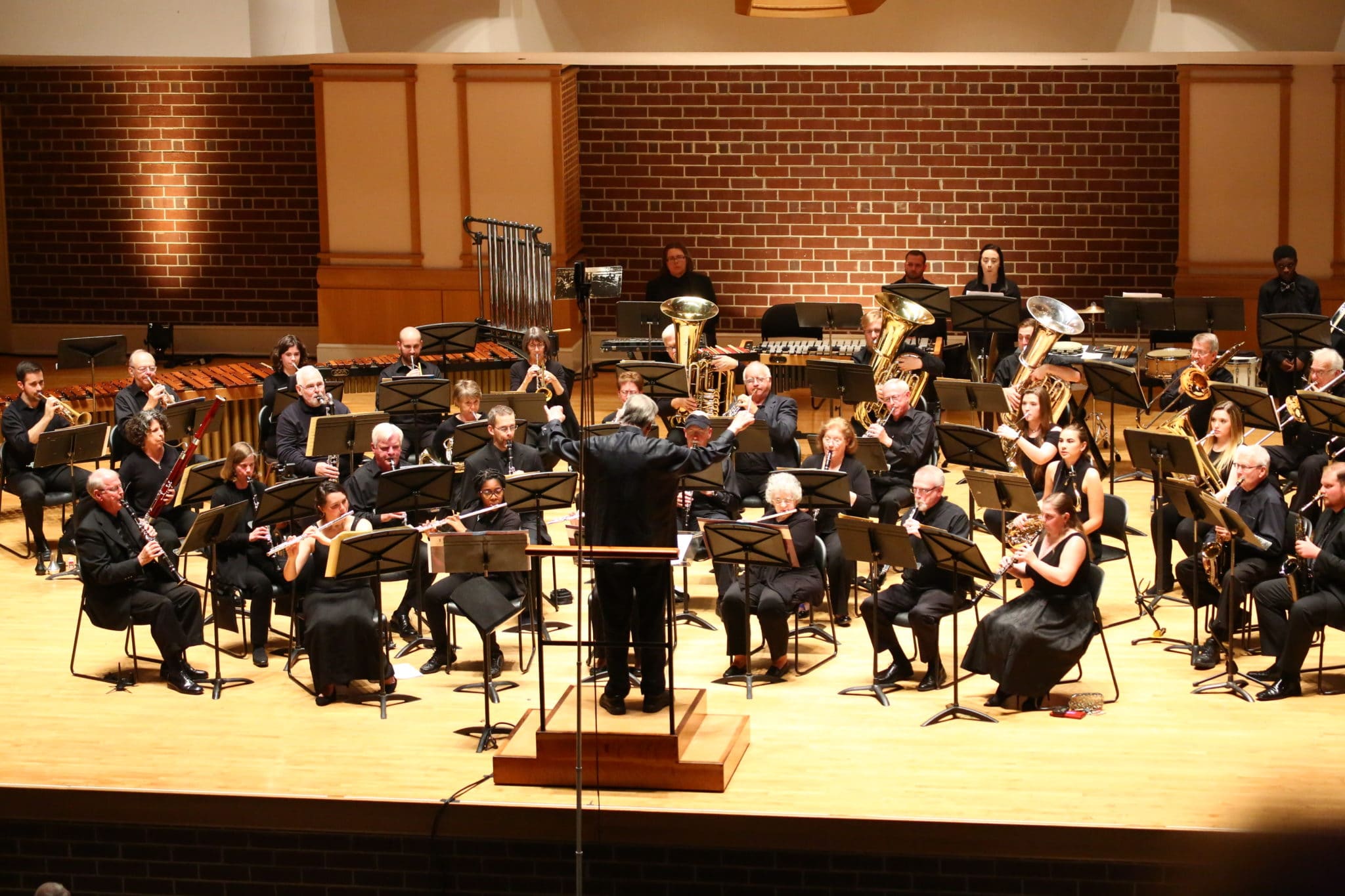 BREVARD – The Brevard College Wind Ensemble presents its last concert of the season on Thursday evening, April 26 at 7:30 p.m.  An event free and open to the public, the concert will also feature special guests the Blue Ridge Symphonic Brass (BRSB).  The BRSB is a 28-piece brass ensemble with outstanding players from the Brevard, Hendersonville, Asheville and Greeneville areas.  This unique blend of professional and amateur musicians will offer a wide variety of musical selections.
The concert program will open with Hirokazu Fukushima's setting of Ayne folk songs entitled Snow of Aynu Village, followed by a wonderful concert band adaptation of excerpts from Aaron Copland's Appalachian Spring.  The Brevard College Wind Ensemble and Blue Ridge Symphonic Brass will combine to perform William Himes' setting of Amazing Grace, and James Curnow's powerful Fanfare Prelude on Lobe den Herren.
"We are delighted to host one of the region's premiere brass ensembles.  The audience will be treated to a wide variety of concert band and brass ensemble repertoire," says Dr. Eric Peterson, BC's Director of Bands and Coordinator of music.
Maestro Jamie Hafner will lead the BRSB in an impressive array of selections for brass, percussion and organ including a new work entitled Baton composed this year and dedicated to the BRSB by Peter Voisin.  Giovanni Gabrieli's Canzon in Double Echo will feature three brass choirs playing from the balcony.  A special highlight will be Camille Saint-Saëns Symphony No. 3, better known as the Organ Symphony, for brass choir, percussion and organ. This exciting selection will feature Brevard First United Methodist Church Director of Music and Organist Timothy Shepard on Brevard College's magnificent 3539 pipe Kirkpatrick-Coleman organ.
Both ensembles will combine again to close the concert with an exciting transcription of excerpts from Igor Stravinski's Rite of Spring.
Doors open at 7:00 p.m. and seating will be on a first come- first served basis.  For more information, please contact Eric Peterson at petersea@brevard.edu or by calling 828-884-8147.
Brevard College is committed to an experiential liberal arts education that encourages personal growth and inspires artistic, intellectual, and social action. To learn more, visit brevard.edu, "like" Brevard College on Facebook and follow @BrevardCollege on Twitter.