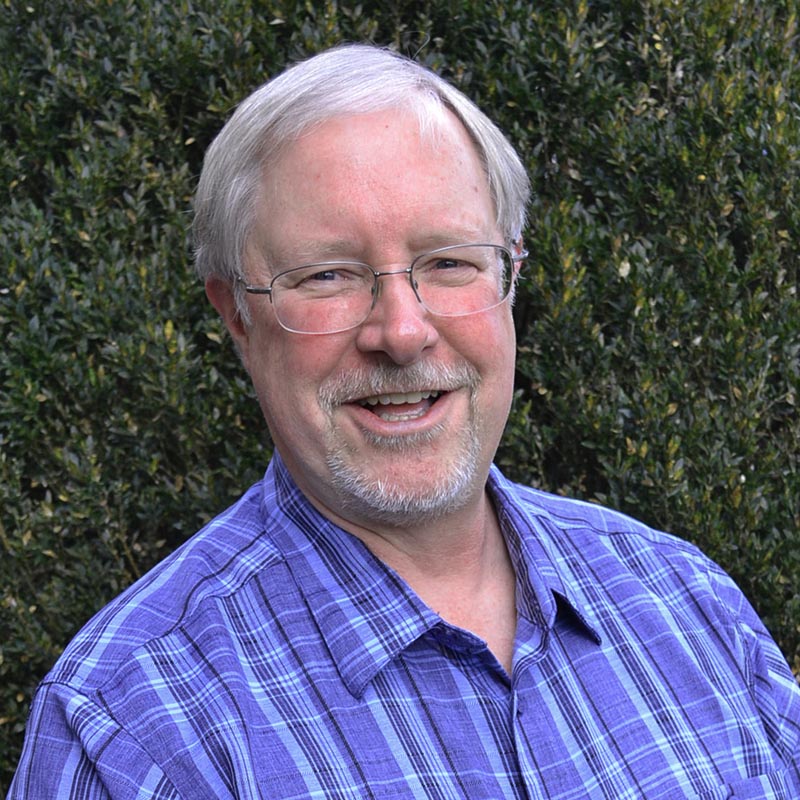 Brevard College faculty Ken Chamlee will read from his body of published poetry at the Third Annual Working Writers' Reading.  The event will take place on April 19, at 7:00 p.m. in McLarty-Goodson Room 125 on the BC campus and is free and open to the public.
Jubal Tiner, creator and host of The Working Writers' Series says "I started the series to showcase the talents of BC faculty who excel in writing, are continually working at their art and craft, and who are publishing creative or scholarly work. This series gives them an extra venue to share their abilities and voice."
Chamlee is the Johnie H. Jones Distinguished Professor in Teaching, the Iva Buch Seese Distinguished Professor of English, and the Alumni Distinguished Faculty Award recipient. He has a B.A. from Mars Hill College, a M.A. from Colorado State University, and earned his PhD. from the University of North Carolina at Greensboro. He has taught beginning and advanced creative writing courses, American and British literature surveys, literary criticism, special-topics courses such as Literature and Nature and Literature and War, and has taken students to London three times for studies in British literature and history.
His poems have appeared in The Asheville Poetry Review, The Cumberland Poetry Review, The Greensboro Review, Ekphrasis, among others.  He won the GSU Review (Georgia State University) National Writing Award in Poetry, ByLine Magazine's National Poetry Chapbook Competition (Absolute Faith, 1999), and the Longleaf Press Poetry Chapbook Competition (Logic of the Lost, 2001).  In 2004 Chamlee won the Word Journal Poetry Prize, and in 2009 and 2016 he was a finalist in the Iowa Review Poetry Contest. His poems have appeared in five editions of Kakalak: An Anthology of Carolina Poets, and he has received three Pushcart Prize nominations. He is currently working on a biography in poems of the American landscape painter Albert Bierstadt.
"I am grateful to the English department for the opportunity to give a retrospective reading as I move toward my retirement. I'll share some lyrics and narratives from my earlier books, talk a bit about process and how my poems develop, and read a few from my current project which is telling the life story in poems about a man who painted the American West a century ago," says Chamlee.
"The fun of planning a reading is in crafting the whole, that is, having the reading itself become a story as you weave the selections together. I love reading poetry aloud; a good rendering really makes a poem 'pop' for the audience in a way that just seeing it on the page might not."
For more information contact Jubal Tiner at tinerjj@brevard.edu or 828-577-8324.