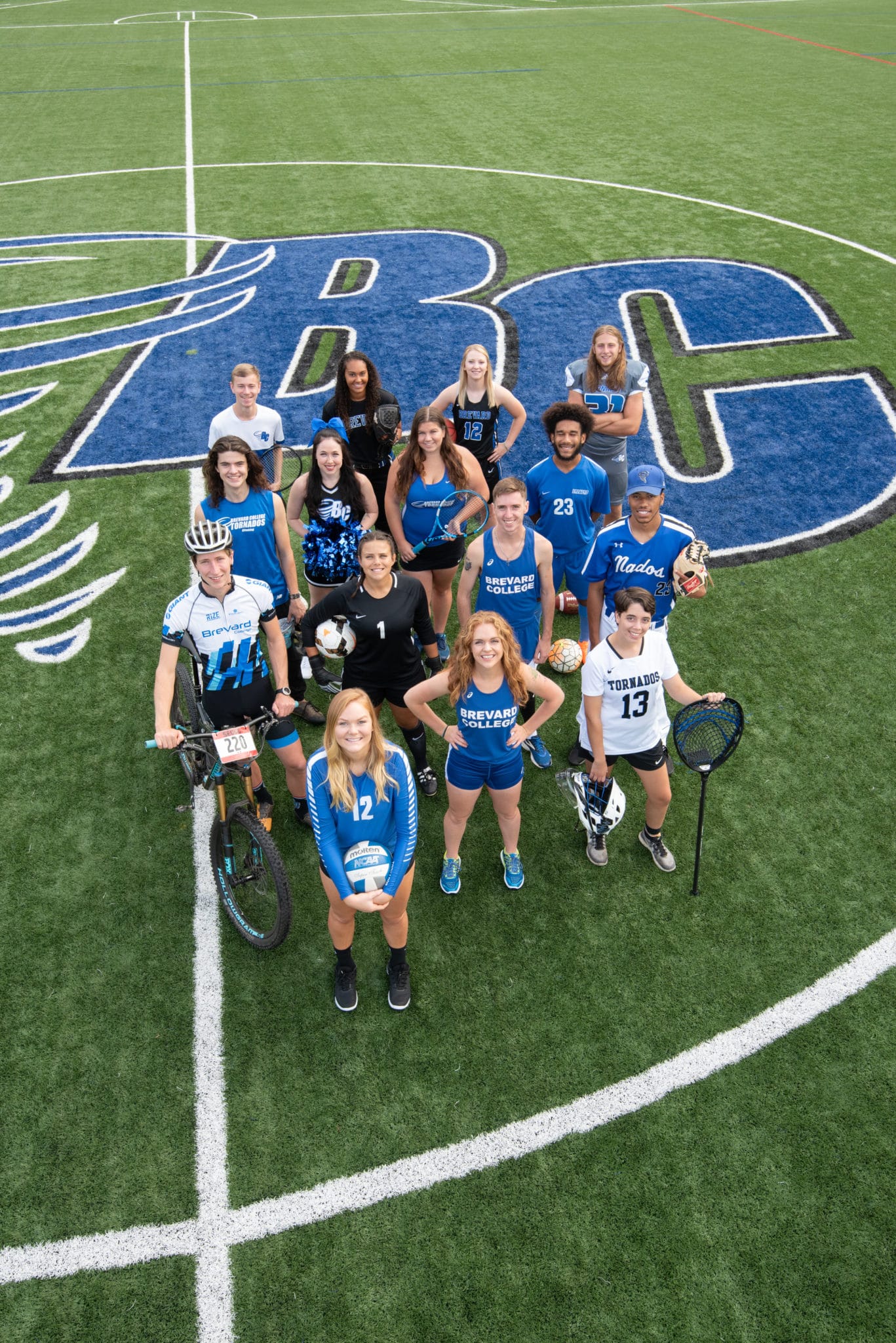 Student-athletes from the school's 19 different sports combined for a record-setting cumulative grade point average of 3.16 in the Fall 2020 Semester. The 3.16 combined GPA is the highest for the Brevard College Department of Athletics since joining the NCAA in 2006-07.
The academic success for the Tornados came during a semester of unprecedented challenges in the midst of the COVID-19 pandemic.
"This was an incredibly challenging semester for our student-athletes," said Myranda Nash, Director of Athletics. "We are extremely proud of how our student-athletes responded which is reflected by these strong results in the classroom. I would also like to thank our coaches and student-athletes for their leadership in helping keep our campus safe in order to complete the semester in-person."
A record-setting 13 Brevard College sports achieved cumulative GPA's of 3.0 or better. The Women's Cross Country and Women's Track & Field teams earned the highest grade point average with a 3.57 mark. The Women's Basketball team earned a 3.45 GPA, followed by the Women's Tennis team (3.42) and BC's Climbing team (3.40). Brevard College Cycling (3.40), Women's Soccer (3.37), Volleyball (3.34), Softball (3.34), Women's Lacrosse (3.25), Men's Cross Country (3.04), Men's Track & Field (3.04) and Men's Basketball (3.01) also eclipsed the 3.0 team GPA mark.
A total of 212 student-athletes (over 50% of BC's student-athletes) were named to either the Dean's List or the Honor Roll with 24 Tornados earning perfect 4.0 semesters during the Fall of 2020. To qualify for the Dean's List, students must be enrolled in at least 12 semester hours and have a grade point average of 3.5 or higher. Students who qualify for the Honor Roll must be enrolled in at least 12 semester hours and have a GPA of 3.0 to 3.49.
The Fall 2020 Semester at Brevard College was completed safely and successfully with the final day of classes on November 20 followed by final exams ending November 25. The first day of Spring Semester classes is set for January 19, 2021.