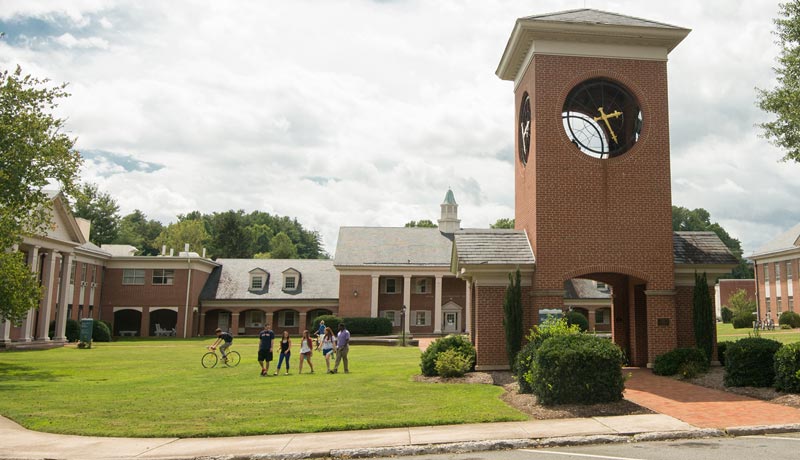 By Natalya Gryson
Brevard College student Natalya Gryson was one of three Transylvania County representatives to receive a competitive WNC Agricultural Options grant to assist in her dressage business venture.
Earlier this month, the WNC Agricultural Options program awarded a total of $168,000 to 31 farm businesses in Western North Carolina, including two in Transylvania County. Twenty five of the farm businesses received $6,000 grants, while the other six received $3,000 grants. Grants fund projects to assist in farm product diversification and expansion into new markets, especially for farmers trying to transition out of tobacco.
Gryson, of Still Hill Dressage, along with Paige Witherington and Justin Dansby, of Pitch Pine Farm, were the Transylvania County representatives to receive funding
The WNC AgOptions grant is enabling her to increase the profitability of her venture by transitioning to management-intensive grazing.
Managing horses on pasture, as opposed to in stalls, cuts her expenses nearly in half and will allow her increase the number of horses she can train and sell.
Management-intensive grazing is an exemplary agricultural practice that maximizes pasture efficiency and boosts water and nutrient absorption of a pasture, leading to improved soil fertility and ultimately enhancing forage quality and quantity.
"I am so thankful to have been chosen to receive a grant, and very excited about my project,"Gryson said. "I love what I do and am grateful for this much needed help in expanding my operation."
Witherington and Dansby received a grant for Pitch Pine Organic Farm in Penrose.
Pitch Pine Farm specializes in growing certified organic produce for CSA (community supported agriculture), the Transylvania Farmers Market and restaurant sales.
With the grant money Pitch Pine will be able to build a high tunnel to extend the growing season into the winter.
The high tunnel is a plastic covered structure, which will keep summer crops dry in the rainy times and keep winter crops warm through the unpredictable months of December and January.
"The ability to extend our season increases our overall profit and helps our new business to become sustainable," said Dansby.
Transylvania County farmers who are looking to expand are encouraged to apply for a 2016 WNC AgOptions grant.
Bart Renner is the Transylvania County Agricultural Extension agent and also sits on the AgOptions grant review board.
He is an invaluable resource for applicants.
"I am very appreciative for the advice I received from Bart," Gryson said. "He counseled me to revise my application into a more concise, focused vision.
According to Renner, "Thanks to the Tobacco Trust Fund, we've already secured funding for the 2016 grant cycle, so we encourage farmers to start looking ahead, thinking about their business plan, and focusing in on how they can expand their farm business into more profitable markets."
"Demand for local farm products and services are high right now, and we need to take advantage of the resources that are available in Western North Carolina," he continued. "While the Ag Options grant is very accessible to local farmers, it is still highly competitive, so please get in touch with us if you're interested.
WNC AgOptions plans to distribute $172,000 to farmers in 2016.
NC Tobacco Trust Fund Commission has exclusively funded WNC AgOptions since 2003. The grant program is managed in partnership between the West District of NC Cooperative Extension and WNC Communities.