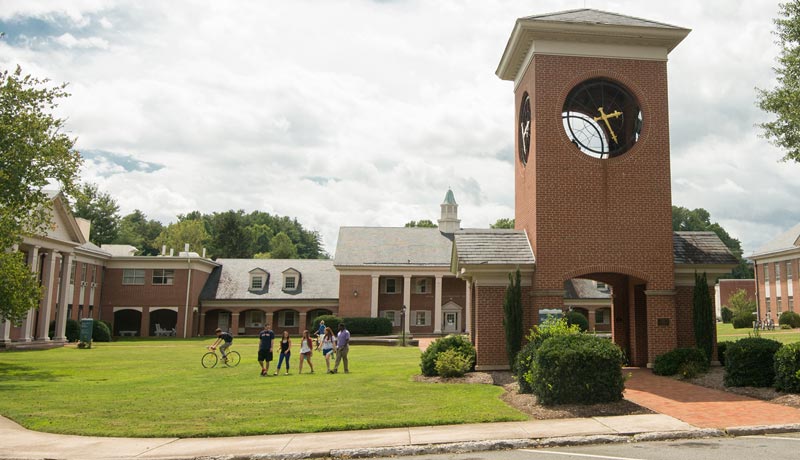 A comprehensive analysis of the economic impact of higher education in North Carolina has found that Brevard College created $36.4 million of added economic value during the 2012-13 fiscal year.
Overall, the public and private colleges and universities had an impact of $63.5 billion in North Carolina, including payroll, operations, the purchase of goods and services, start-up companies, and spending generated by students and alumni.
At 162 years old, BC is the longest ongoing private business in Brevard. The college employs 51 full-time faculty, 118 full-time staff and is home to 705 students from 31 states and 33 foreign countries. The college recently saw a surge in enrollment for both the fall 2014 and spring 2015 semesters. The added regional income of $36.4 million created by BC is equivalent to creating 790 new jobs. Brevard College President David Joyce said he is surprised and pleased with the outcome of the study.
"I've always known we are a significant part of the economic engine of the city," Joyce said. "Because the study was performed by an outside group, it validates the important role of higher education in our state."
The study was commissioned by the University of North Carolina system, the North Carolina Community College System and North Carolina Independent Colleges and Universities (NCICU), and conducted by Economic Modeling Specialists International (EMSI). It is the first-ever multi-sector analysis of higher education's impact on the state's economy, and one of the most comprehensive reports of its kind ever done for a single state. Data and assumptions used are based on 2012-13 academic and financial reports from the higher education institutions, industry and employment data from the U.S. Bureau of Labor Statistics and the U.S. Census Bureau, and additional sources.
The 36 campuses of NCICU, which together enroll almost 90,000 students from around the world, generated a combined $14.2 billion in added state income. This includes more than $4 billion on payroll and benefits for 66,309 full-time and part-time employees and $6.8 billion on goods and services to carry out their day-to-day operations, research, and clinical activities. The rest comes from construction and the spending of their students, visitors, start-up companies, and alumni, which in turn creates more spending and employment across the state. The added state income, or additional Gross State Product, of $14.2 billion created by NCICU's institutions is equal to approximately 3.2 percent of the total Gross State Product of North Carolina, and is equivalent to creating 219,590 new jobs.
The full report and NCICU sector report are available NCICU's official website. The study was funded by the North Carolina Business Higher Ed Foundation, the NC Community Colleges Foundation, the University of North Carolina system, and NCICUcampuses, including Brevard College.