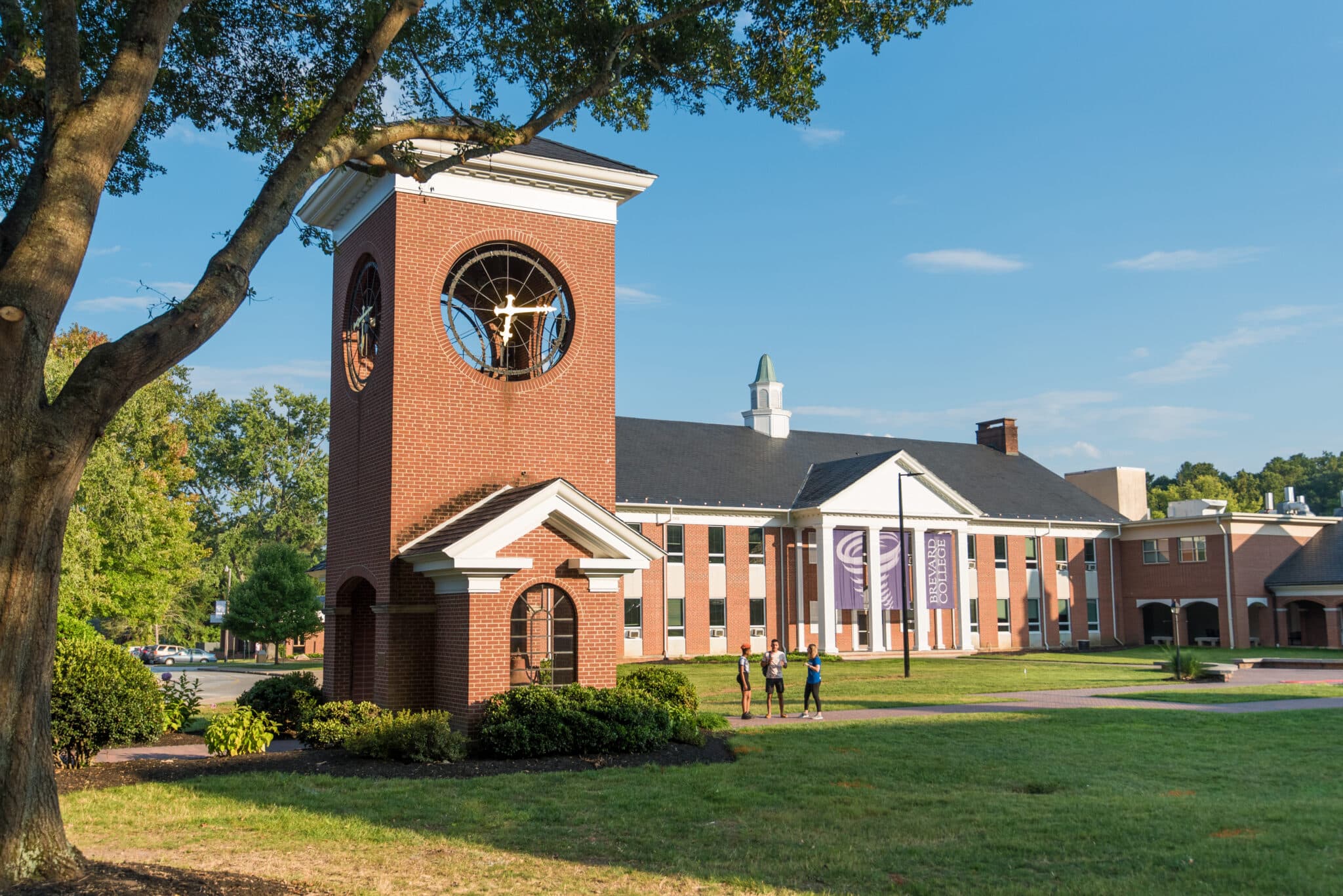 For the last three years, the Student Health Ambassador (SHA) Program at Brevard College has provided peer-to-peer education, campus engagement, and infection mitigation efforts in partnership with the Mountain Area Health Education Center (MAHEC). The COVID-19 pandemic initiated the creation of the program.
Their initial work concentrated on keeping​ Brevard College students on campus and their learning undisturbed during COVID-19. SHAs remained a consistent source of information and inspiration for students throughout the pandemic.
SHAs receive training in effective health communication, resilience support, and health justice strategies. This work also expands workforce pathways for participants in health promotion and public health through engagement of rural middle school, high school and college students in peer-led education and support. Participants are excited that they will "be able to maintain their established momentum of healthy campus change and peer education/engagement."
"What initially attracted me to the SHA program was its mission to spread health and wellness on a campus where I thought that education was lacking," said student Emma Barnes, a SHA participant. "I have known family and friends who have dealt with eating and mental disorders in the past, so having the option to advocate for such things was a great opportunity that I could not let pass by."
The SHA program is funded by the Dogwood Health Trust Foundation and renewed funding for 2023 has been confirmed. The program spans four Western North Carolina counties (Buncombe, Madison, Jackson, and Transylvania) in collaboration with a six-institution network of higher education, including UNC Asheville, Montreat College, Warren Wilson College, Mars Hill University, Western Carolina University, and Brevard College.
"As Student Health Ambassadors, we have had the privilege of sitting in on board meetings where we were not only heard, but action has been taken on behalf of our testimony," said fellow SHA member, Danny Brew. "With the funding we are given through MAHEC as a substantial asset, paired with support from our faculty members, we are actively and continuously augmenting Brevard College's community and wellbeing."
For the upcoming year, SHAs are conducting a health needs assessment for the Brevard College campus in order to leverage their positive presence on campus and focus on projects that the surveyed campus community highly prioritizes. The Brevard College SHA program is coordinated by Kevin George II, MS, LCMHCA, NCC, Director of Counseling Services. Brevard College SHAs will continue their programmatic partnership with support from Kol Gold-Leighton, MPH (SHA Program Manager) from the Mountain Area Health Education Center (MAHEC).
"The group looks forward to improving the health of the Brevard College campus community through supporting mental health and well-being among students, employees, and their surrounding community by implementing health promotion activities on resilience, mental health first aid, peer support, chronic disease prevention, health coaching, and healthy behaviors," reads a program summary.