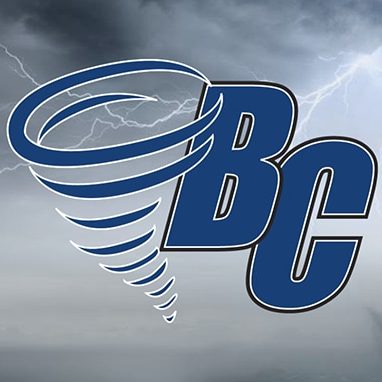 Senior guard Demari Hopper and senior forward Levi Lamb helped hold off a late rally from Oglethorpe with a late 3-pointer and free throws, as the Brevard College men's basketball team (2-8) claimed a 67-64 victory over Oglethorpe University (6-6) on Monday evening in Atlanta on the final day of the Holiday Inn Express Classic.
Hopper poured in a season-high 20 points on 6-of-11 shooting while draining a game-high five 3-pointers. The Gastonia, North Carolina native also pulled down a team-best eight rebounds.
Senior forward Levi Lamb, a native of Atlanta, added 14 points and five rebounds alongside a pair of steals and assists, while junior forward Cannon Lamb recorded 12 points to round out Brevard's double-digit scorers.
The Stormy Petrels of Oglethorpe featured four double-digit scorers in Monday's game, led by Dimetri Chambers who scored a game-high 23 points in addition to six steals on the defensive end.
The Tornados shot an efficient 43.4% from the field and set a new season-high with 13 made 3-pointers. Brevard held a 41-32 rebounding advantage in the contest, which marked a new season-high, and dished out 17 assists. The Tornados were especially efficient with their 11 offensive rebounds, which BC turned into 18 second-chance points.
The two sides traded three-plus minutes of scoreless action before Brevard's Mike Williams hit a 3-pointer to break the 0-0 tie. Oglethorpe responded by taking an 11-5 lead after a quick 8-0 run that was capped by a Carlos Sone long-range bucket.
Brevard then responded with back-to-back 3-pointers by Hopper to tie the contest at 11 points apiece. From there, Ja'Michael Boone, Cannon Lamb, and Hopper combined for three-straight long-range shots to give the Tornados a 20-11 advantage with 9:11 left to play in the first half. Ensuing baskets by Hopper and Messiah Pankey capped off a game-changing 20-0 scoring run for the Tornados, who held a 14-point, 25-11 advantage with 7:54 left in the first half.
However, Oglethorpe answered right back with a 12-0 run of its own to cut the deficit to two points, 25-23, with five minutes remaining in the first stanza. Long-distance buckets from Boone and Hopper helped Brevard maintain a six-point cushion at the halftime intermission.
Cannon Lamb kicked off the second half in style with a long-range bucket that pushed Brevard's lead to nine points. The Tornados would extend out their lead even further, as a Levi Lamb 3-pointer swelled BC's advantage to 13 points, 49-36, with 15 minutes left to play.
Oglethorpe was able to cut Brevard's lead into single digits at the 13-minute mark, however, the Tornados staved off any potential run by extending their lead back up to 13 points, 56-43, with 11:08 left to play following a Joshua Wilson bucket.
However, with the game at 60-49 in favor of the visiting Tornados, the Stormy Petrels strung together an 11-0 scoring run, tying the contest at 60 points apiece with 2:02 left in the game.
Oglethorpe took a brief one-point lead before a Levi Lamb free throw tied the contest at 61. With 30 seconds left, the Atlanta native made waves with a clutch 3-point jumper to give BC a 64-61 advantage. After an empty Oglethorpe possession, Hopper drilled two free throws to push Brevard's lead to five points at 66-61.
The Stormy Petrels made one last charge with a 3-pointer to cut Brevard's lead to two points with six seconds left, but a Levi Lamb free-throw wrapped up the victory for the Tornados, 67-64.
Brevard earned a victory in the final contest in the 2019 calendar year, which was also the last BC athletic event of the decade.
Brevard College is consistently recognized as one of the best liberal arts colleges. The College's focus on experiential learning, small class sizes, and location in the mountains of Western North Carolina near Asheville make Brevard a top choice college for students around the world.