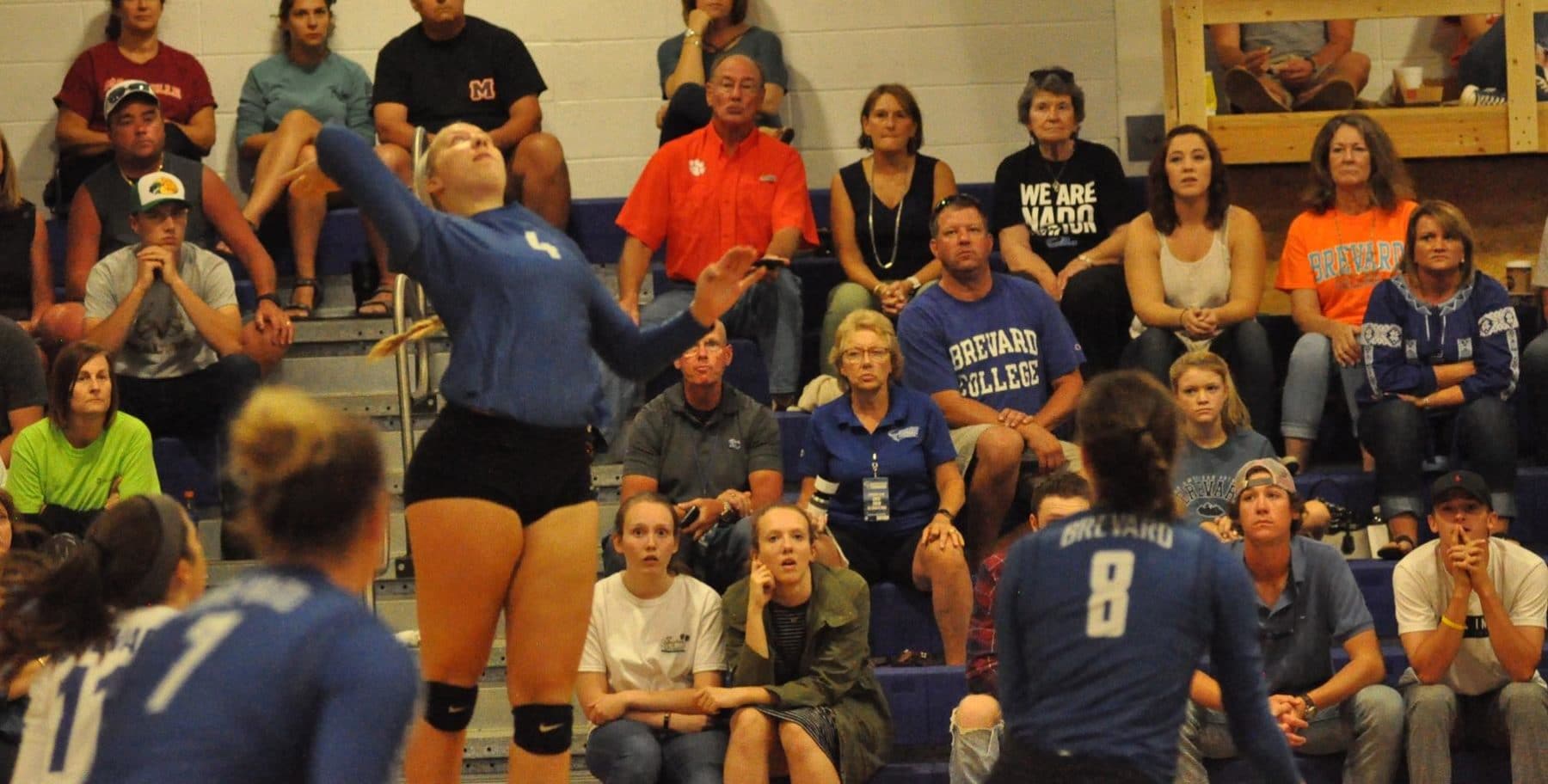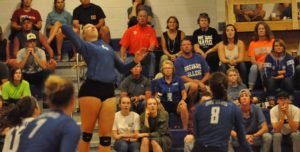 DECATUR, Ga. – Hannah Elmore drove home 18 kills and Stephanie Lambert added 12 as the Brevard volleyball team posted a four-set victory over Agnes Scott on Tuesday evening by scores of 25-18, 25-14, 20-25, 25-16.
Elmore, who topped double figure kills for the 13th time this season and for the eighth straight match, finished with a .378 attack percentage after limiting herself to five miscues in 37 attacks. Lambert also eclipsed a .300 attack percentage, posting a .321 average. That duo, along with contributions from Josie McElroy (45 assists), helped Brevard finish with 58 kills and a .270 attack percentage.
Elmore was also active on defense for the Tornados (13-6), contributing one solo and assisted block, while Lambert added three assisted blocks. Maggie Weiss, who finished with 29 digs, was joined among the back row leaders by Kasey West (11 digs). Brevard's defensive play limited the Scotties (7-21) to a .080 hitting percentage and 36 kills against 25 errors.
Sensing the opportunity to close out the match in four sets, Brevard relied on the front row play of Hannah Jenkins and Vargas as it jumped out to a 12-6 lead. The six-point advantage ballooned to eight, following slams by Lambert and Elmore, as the Tornados quickly led 17-9.
Agnes Scott was unable to pull closer than eight in the waning stages as Elmore added three kills and Lambert two, helping the Tornados complete the nine-point triumph.
The Scotties regrouped before starting the third set and with their offense clicking on all cylinders established a 12-4 lead. Brevard rallied with Weiss in serve, converting kills by Lambert, Whitney DeMoss and Elmore to trim the deficit to two, 14-12.
Four kills from Elmore in a nine-point run allowed Brevard to take the lead, 19-17, forcing the second Scotties timeout of the set. Agnes Scott rallied, drawing even at 20, and with Tiara White in serve scored the next five unanswered points to force a fourth set.
The two units traded points to open the second set, but it was two kills off the hand of Lambert in a five-point stretch that allowed Brevard to establish an 11-8 edge. McElroy and Elmore contributed a service ace and kill, respectively, as the Tornados lead grew to 16-12 at just over the midpoint.
Leading by five in the latter stages of the second frame, with Weiss in serve, the Tornados received two service aces and a kill by Lambert to grab a 21-14 advantage. Those points, along with two Beasley service aces helped completed the 11-point victory.
Brevard put on a dominating performance in the early stages of the opening set, using three kills by Elmore and two by Bri Vargas to establish an 11-2 advantage. The Scotties overcome their sluggish start and pulled within three, 14-11, but it was the combination of Elmore and Lambert that allowed the Tornados to maintain their advantage as Agnes Scott burned its second timeout trailing 20-16.
The Tornados surrendered just two points down the stretch, converted kills by Lambert and Ruble along with a service ace by West to earn the seven-point win.
The Tornados close out the 2017 slate on Saturday afternoon when they travel to Lookout Mountain, Ga., to take on Covenant at 2 p.m.