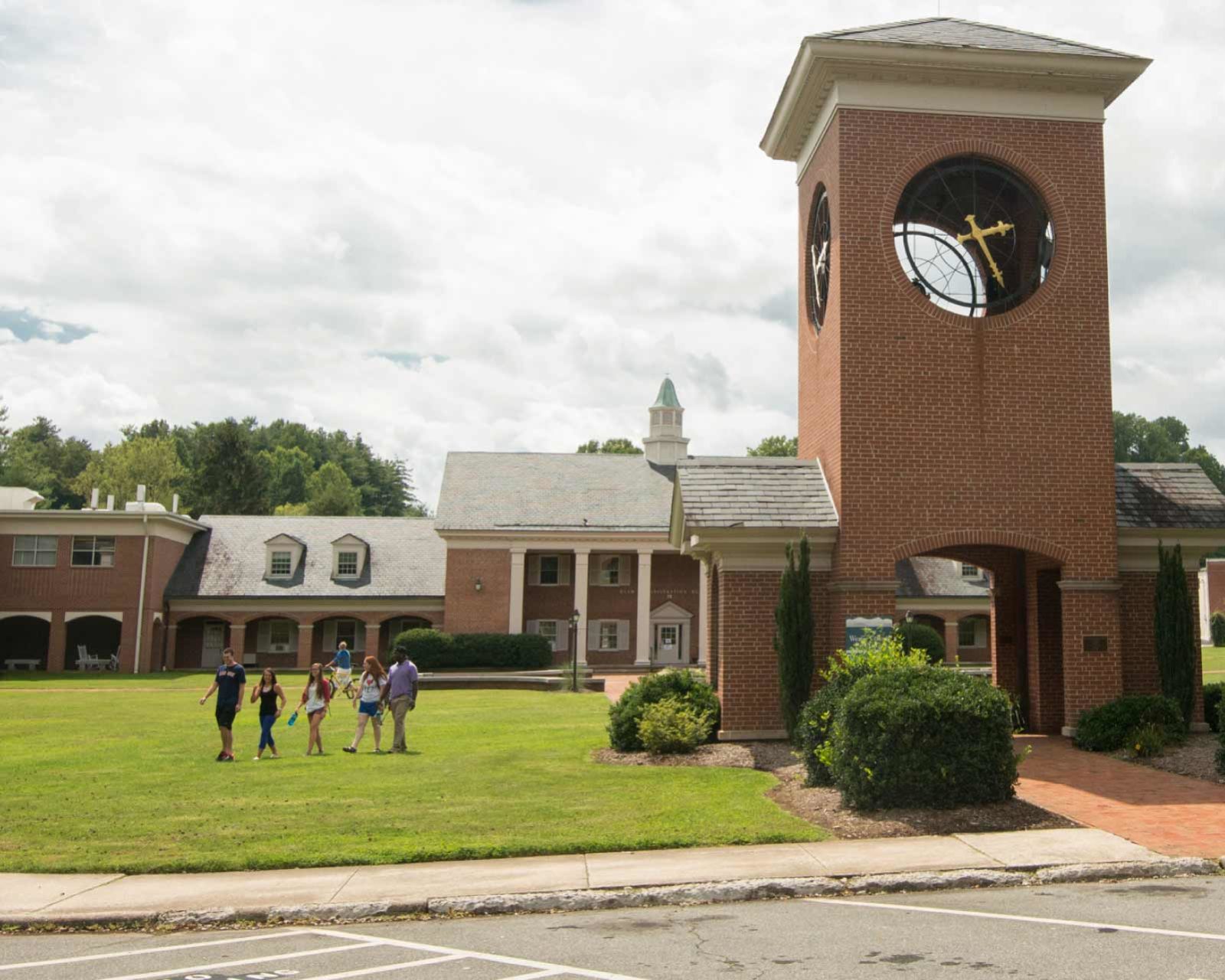 From popular memoirs to historical nonfiction, Brevard alumni are making names for themselves in the publishing industry, garnering awards and critical acclaim along the way.
A number of works written by Brevard grads are now available for purchase at King's Creek Bookstore. They include: The Road Out: A Teacher's Odyssey in Poor America by Deborah Hicks '76; Murder in Caney Fork by Wally Avett '60; Shall we Gather at the River by E. Reid Gilbert '51; and Sarranda by Celia H. Miles '60.
More titles are on order, including Discover Your Giftedness by Mels Carbonell '64; How Can You NOTLaugh at a Time Like This?: Reclaim Your Health with Humor, Creativity, and Grit by Carla Ulbrich '86; and Heads in Beds: A Reckless Memoir of Hotels, Hustles, and So-Called Hospitality by Jacob Tomsky '98.
"We are very proud to showcase the work of our talented alumni," says Director of Alumni Affairs Autumn Weil.
And, they are talented. Deborah Hicks is a Transylvania County native who attended Brevard on an American Association of University Women (AAUW) Scholarship. After graduating from Brevard, she earned her doctorate degree from Harvard University, eventually working for Duke University and creating a nonprofit in Madison County, N.C.  Heads in Beds is a New York Times Bestseller penned by alumnus Jacob Tomsky after a 10-year career in the hospitality world, including time working in New York City.  And, Brevard Distinguished Alumni recipient E. Reid Gilbert received two Fulbright awards; one to research and teach theater in India, and another to teach folklore and storytelling in Thailand.
The King's Creek Bookstore, which is located on the main floor of Coltrane Commons, is open during the summer from 10 a.m. to 3 p.m. Monday through Friday. Purchases at the bookstore benefit Brevard College with 15 percent of every purchase returning to the campus. If you attended Brevard College and have authored or published works, please contact the Office of Alumni Affairs at 828.884.8233 oralumni@brevard.edu
Special Lecture and Book Signing
This fall, the Brevard College Alumni Association and the King's Creek Bookstore will join forces to welcome alumni author Deborah Hicks back to campus to share her life's journey during a special lecture and book signing planned for Homecoming Weekend. The first in her family to attend college, Deborah has made it her life's mission to help other Appalachian young women fall in love with literature and pursue their education. Additional information on the special lecture and book signings series will be available closer to the event.