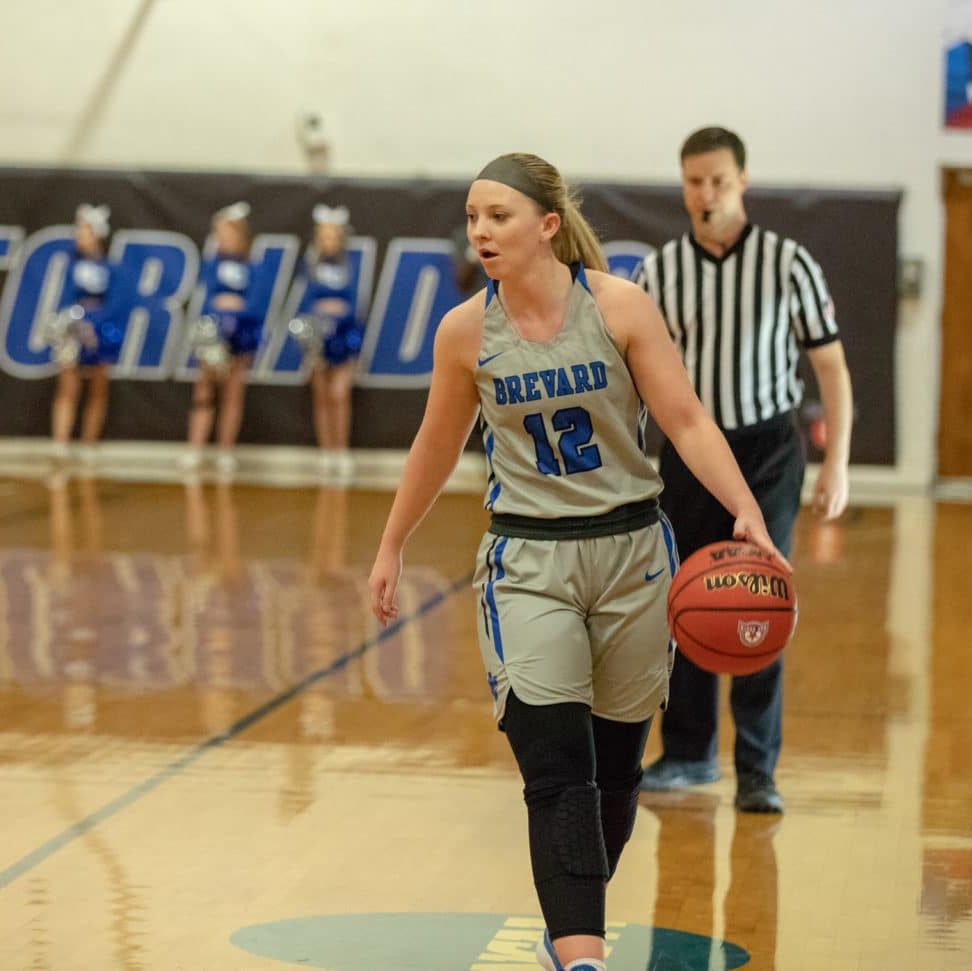 In an impressive, record-breaking performance in her final career home game, Brevard College senior guard Annalee Bollinger exploded for 28 points, 23 of which coming in the second half, to push Brevard over Pfeiffer by a final score of 67-63 at the Bosh on Saturday afternoon.
Bollinger, who broke the Brevard College NCAA-era record for 3-pointers made on Saturday, led her team one final time inside of the Boshamer Gymnasium with an outstanding 28-point performance. Bollinger finished 9-of-19 shooting from the field, including a 6-of-13 mark from beyond the arc.
Bollinger caught fire late for Brevard, as she tallied eight points in the third quarter before exploding for 15 points on 5-of-6 shooting from the field, including a staggering 4-of-5 from 3-point range.
At the 7:01 mark in the third quarter, Bollinger secured her place at the top of the BC record books as the best 3-point shooter in school history, getting open off of a Ty'She Washington pass and draining the long-range shot.
"It's a storybook ending," commented Head Coach Donald Hudson after the victory. "She (Bollinger) has put the time and work in, and it really showed today. She put us on our back in the second half, and her clutch shots won us this game. I can't say enough about that kid. I am really going to miss her. She is a genuinely great person on and off the court."
Washington had an all-around performance for Brevard, recording 13 points, six rebounds, two assists, and two steals. Sophomore Destiny Williams posted 11 points, six rebounds, and two steals, while freshman center Avery Lockwood tallied double-digit rebounds for the 10th time in 2018-19, with 11 boards in Saturday's contest.
Brevard Women's Basketball has now reached a double-digit win total under Coach Hudson in back-to-back seasons, a feat never accomplished in BC Women's Basketball NCAA-era history. In fact, Hudson has led Brevard to its only two double-digit winning seasons in its NCAA history, as the Tornados won 12 games in 2017-18 before amassing their 10 this season.
BC closes its 2018-19 season with another contest against Pfeiffer, this time on the road in Misenheimer, N.C. on Wednesday, February 13 at 6 p.m.