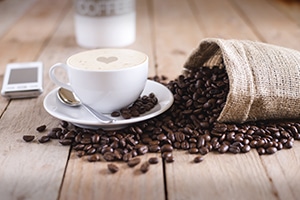 From the Transylvania Times
One year after opening its doors to the public, Appalachian Coffee Company at 135 E. French Broad St. is celebrating its first anniversary with an all-day special Tuesday, May 17.
Every coffee or espresso drink made on that day will be sold for only $1.
"It's been a great year for us as we have witnessed our locations in both Hendersonville and Brevard grow and thrive thanks to the support of our local community. This is an opportunity for us to say thank you to everyone who has enjoyed our coffee and hospitality," said Ian Edwards, Appalachian's general manager.
The celebrations in Brevard coincide with the second anniversary of the local coffee company's original location in downtown Hendersonville. There, the shop will offer a slightly different special: two drinks for $2.
Housed in Bill's Boiler House on the campus of Brevard College, Appalachian's newest location has generated a following from both the educational institution and the community.
"It serves as a wonderful interface between the college and the town," said Edwards.
He adds that Brevard College itself has been a gracious partner to work with.
"We owe much of our success to the good folks at BC and we look forward to many more years of serving our community together," he said.