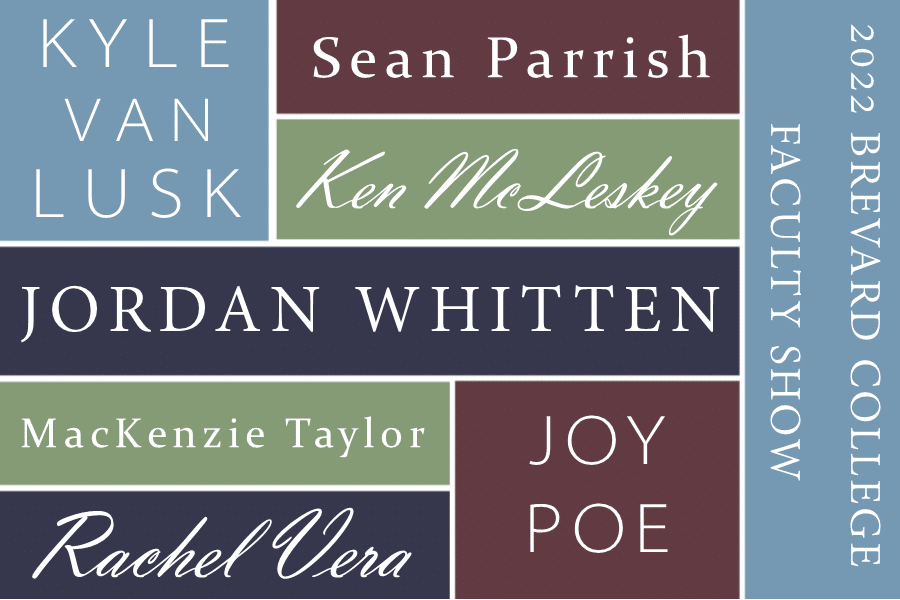 The Brevard College Art Faculty Present Group Exhibition has been postponed the opening reception to 5:30 p.m. to 7:00 p.m. Friday, January 28, 2022.
Working in a variety of two-and-three dimensional media, participating Brevard College faculty artists include Kyle Van Lusk, Ken McLeskey and Jordan Whitten as well as adjunct faculty Sean Parrish, Joy Poe, and Rachel Vera. Other artists include Spiers Gallery Assistant Director, MacKenzie Taylor and Studio Supervisor, Ricky Crull. 
The free event will take place in Brevard College's Spiers Gallery in the Sims Art Center and is open to the public.
Gallery hours are 8:00 a.m. to 5:00 p.m. Monday through Friday. The exhibit will be on display until February 18, 2022. Masks are required indoors, regardless of vaccination status.
Spiers Gallery is a contemporary 1,500 square foot gallery located within the Sims Art Center on the Brevard College campus. Exhibitions in Spiers Gallery are ongoing throughout the year and include shows by Brevard College students and faculty members, as well as visiting artists from western North Carolina and around the country.