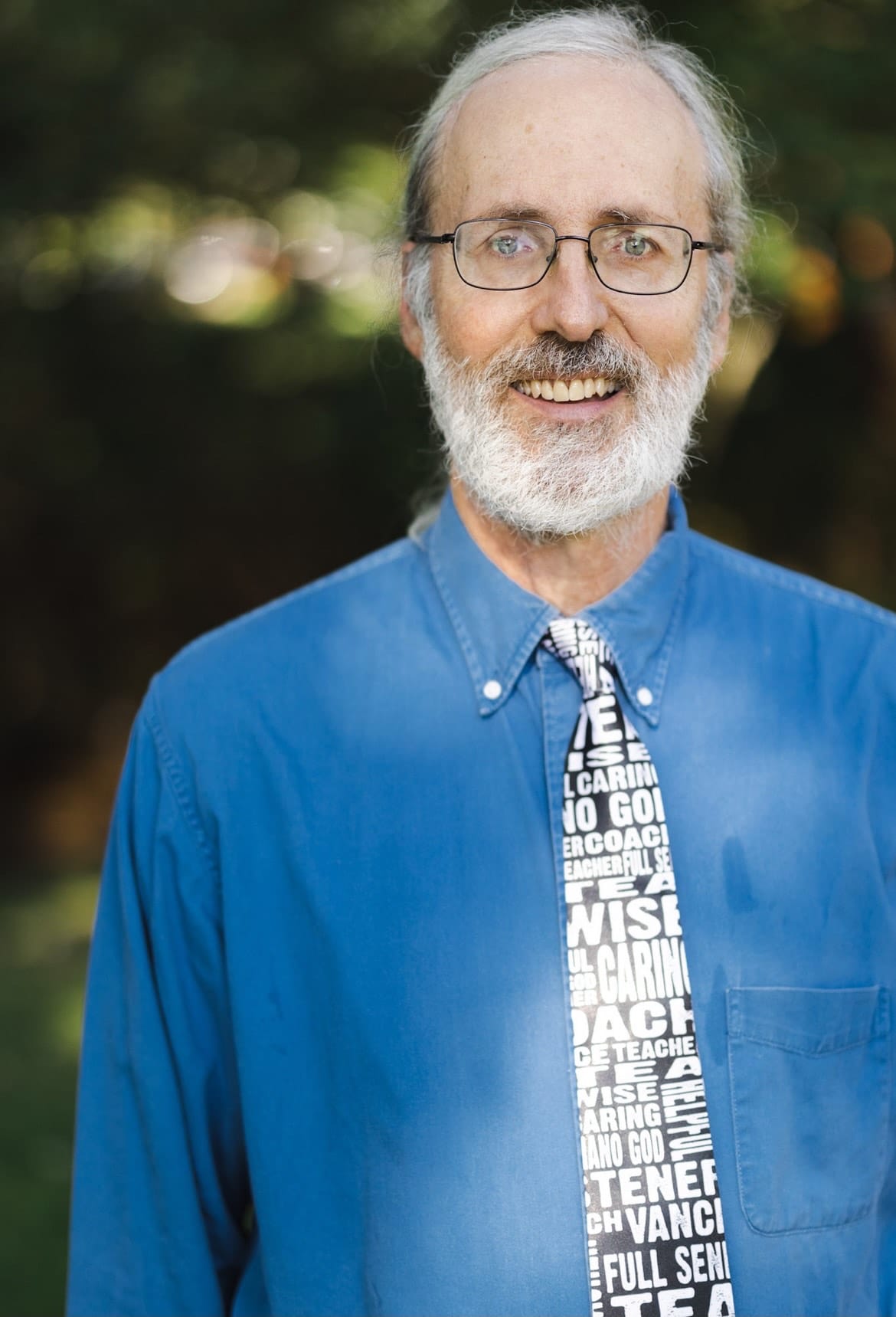 The Brevard College Music Department will present a Faculty Piano Recital by Dr. Vance Reese on Sunday, January 23, 2022 at 3:00 p.m. at Scott Concert Hall in the Porter Center for the Performing Arts.
The recital, titled "The Whole Chroma: All the Tones and All the Colors" is presented as one of Dr. Reese's senior projects, and is an exploration of how we might experience energy and color in music, similar to synesthesia, where shapes are visualized when listening to music. The audience is encouraged to bring crayons or other means to draw or color as they listen to the music. As Reese goes through the chromatic scale playing a piece based on each pitch, he, and the printed program, will guide your listening experience and leave your color experiences up to you. The inspiration for the recital came from the desire to try to represent differing styles in all the keys in one short program as well as an encounter with an Art student in Dr. Reese's classes who experienced synesthesia.
The music covers a wide range of styles and cultures from the Baroque period (Bach) to a living Russian composer (Shchedrin). Included are some well-known composers such as Chopin, Brahms, and Beethoven, but composers that are likely unknown are also represented. Examples include Nathaniel Dett, a Canadian-American of African descent, who wrote choral music and a cycle of Biblical Vignettes for piano and Clara Schumann, a gifted performer and composer whose music typically takes a backseat to her husband, Robert. Yet another composer is Erwin Shulhoff, who explored popular styles of music in his compositions, but was murdered in the Holocaust because of his Jewish lineage.
Reese holds a doctorate of Music in Organ and Sacred Music from Indiana University, Bloomington. Dr. Reese serves as Assistant Professor of Music and Coordinator of Piano Proficiency at Brevard College. He is also the Organist at Lutheran Church of the Good Shepherd in Brevard, and performs as Co-Principal Double Bass for the Asheville Symphony Orchestra, and Double Bass for the Brevard Philharmonic Orchestra.
The recital is free and open to the public. Seating is limited to 500 patrons, and all audience members must wear a mask, regardless of vaccination status.