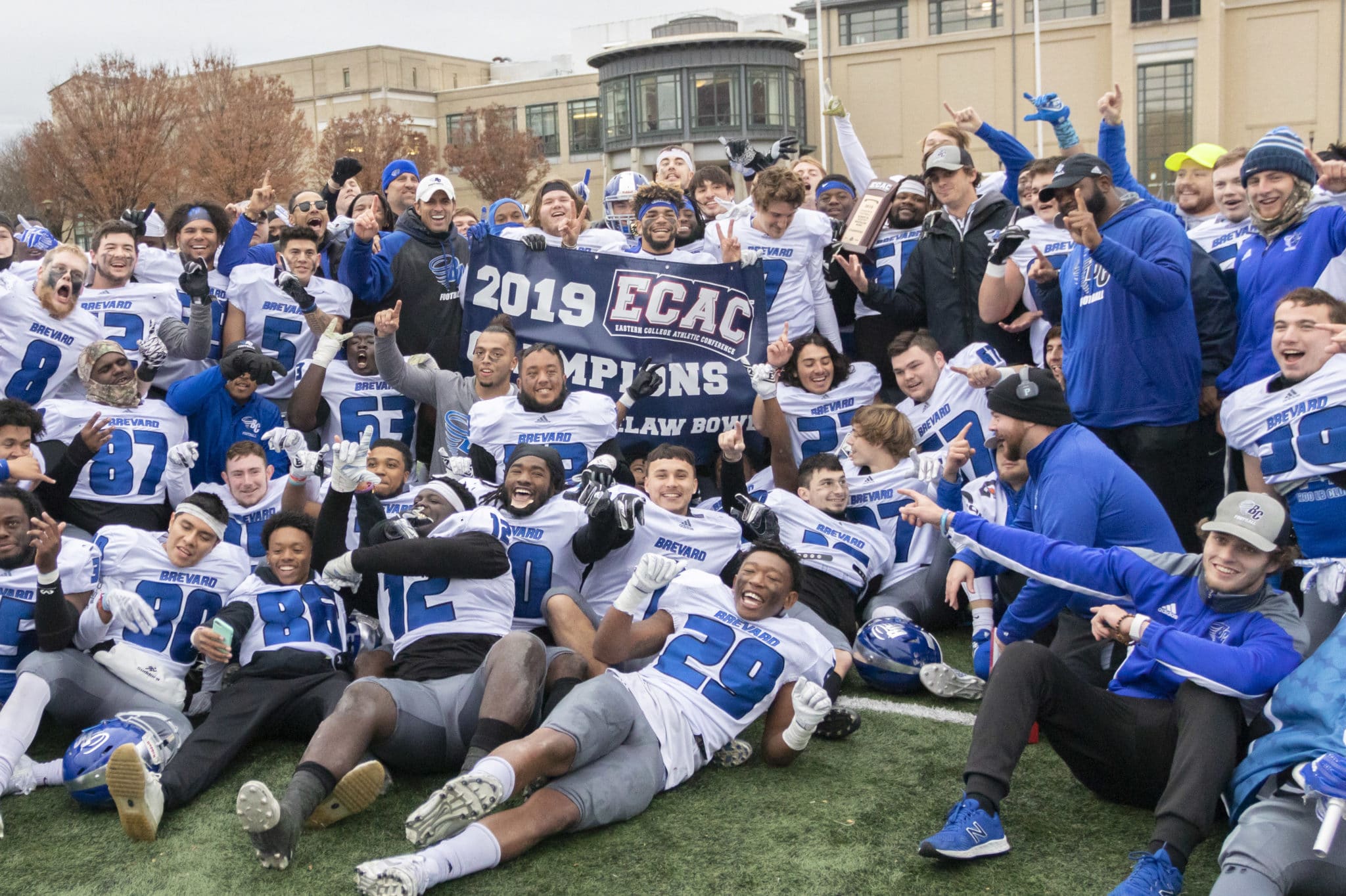 FOR IMMEDIATE RELEASE
Contact: Christie Cauble, Brevard College
Phone: 828.884.8250
Email: caublecl@brevard.edu
The Brevard College Department of Athletics is pleased to announce a special and unique opportunity to support the 2019 ECAC Scotty Whitelaw Bowl Champion Brevard College Football team.
BC Athletics is offering up the once-in-a-lifetime opportunity to become a Ring Sponsor for the ECAC Championship Bowl Rings and an exclusive invitation to the annual BESPY awards, the annual end-of-the-year athletic banquet. There, the championship rings will be presented to the football team in a special ceremony.
Pricing options to become a ring sponsor, along with detailed instructions on how to make the gift, are listed below.
$200 – Become a Ring Sponsor and receive an event and meal ticket to the BESPY Awards Ceremony on Wednesday, April 29 at 6 PM, located at the Boshamer Gymnasium.
$3,000 – Become a Champions Club-Level Sponsor, which earns you eight tickets (one table) to the awards ceremony and ring presentation, alongside a special-edition Team Autographed ECAC Football.
To donate, please visit https://brevard.edu/make-a-donation-online/, click OTHER, and enter in either $200 or $3,000. Make the gift out to the Tornado Club.
Gifts can also be accepted by calling our Director of Athletics Myranda Nash at 828-884-8108.

Brevard College is consistently recognized as one of the best liberal arts colleges. The College's focus on experiential learning, small class sizes, and location in the mountains of Western North Carolina near Asheville make Brevard a top choice college for students around the world.