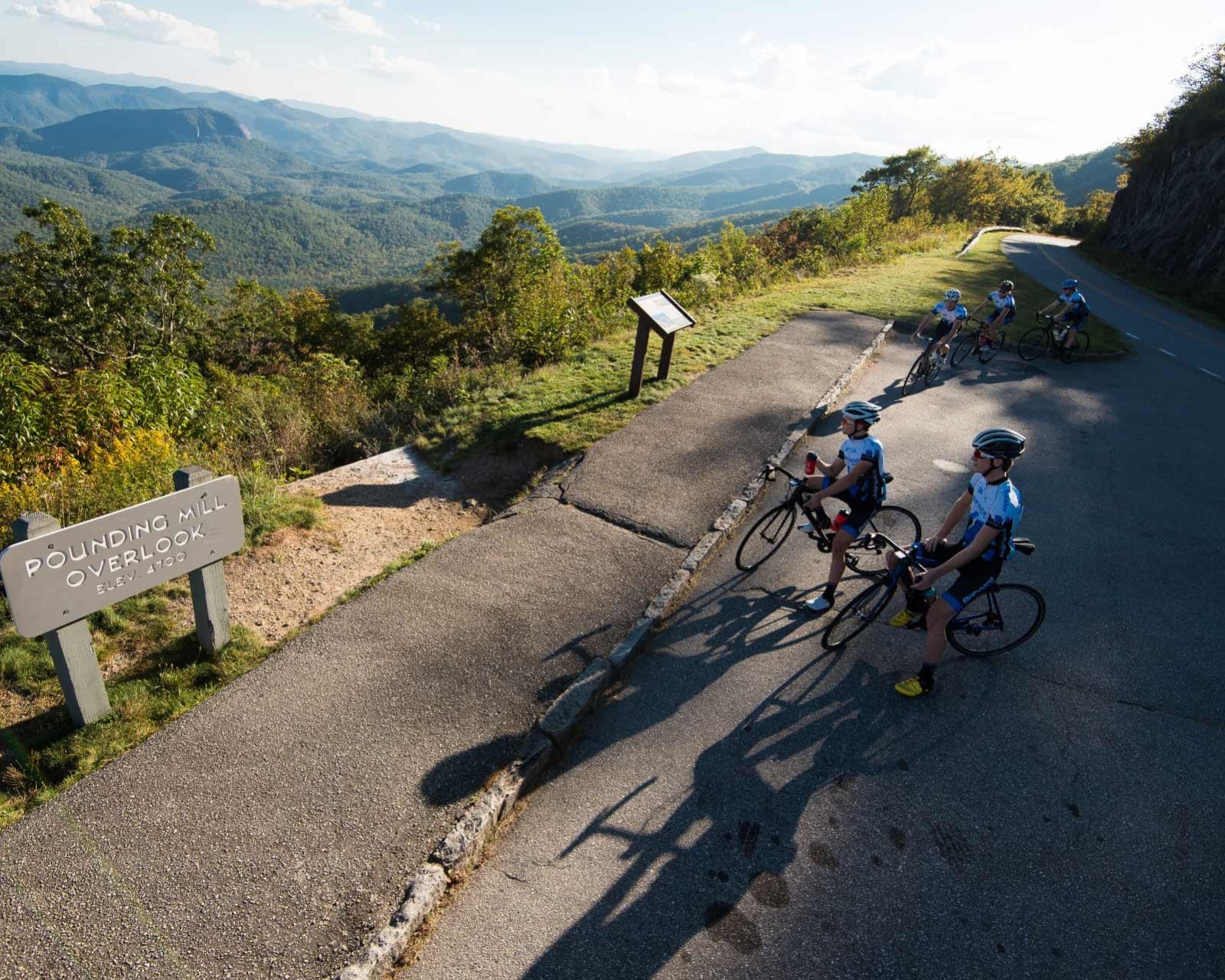 The town of Brevard, North Carolina was recently named as one of "The Top 10 Mountain Bike Destinations in North America."
Singletracks.com, the number one blog in the mountain biking community, polled their expert staff to develop a list of North America's ultimate mountain biking destinations. The criteria for this honor included not just "residential areas with good mountain bike trail access, but rather destinations that you could plan your entire year's worth of vacation time around."  After much deliberation, Brevard emerged as one of "The Top 10 Mountain Bike Destinations in North America" and was deemed "more than worthy of dedicating a week (or a month) of your vacation time to exploring on the back of your mountain bike.'
The article hails Brevard's outstanding trail systems in Pisgah National Forest, Black Mountain, Laurel Mountain, and DuPont State Forest, including "some of the best exposed granite riding on the East Coast." These superior trails, combined with the booming local culture, beer, and food, elevated Brevard to an elite mountain biking destination that is "head-and-shoulders above every other potential destination on the East Coast."
Among the heavily Western list, Brevard is the only location mentioned east of the Mississippi River. Other destinations listed in this October 28 article include Banff (Alberta, Canada), Whistler (British Columbia), Moab (Utah), Santa Fe (New Mexico), and Sedona (Arizona).
Singletracks.com is the number one mountain biking blog and covers news, forums, and reviews
for the global mountain biking community. It also hosts the largest online bank of GPS trail maps.
"The Top 10 Mountain Bike Destinations in North America" was released by Singletracks.com on
October 28, 2013. Click here to read the full article.