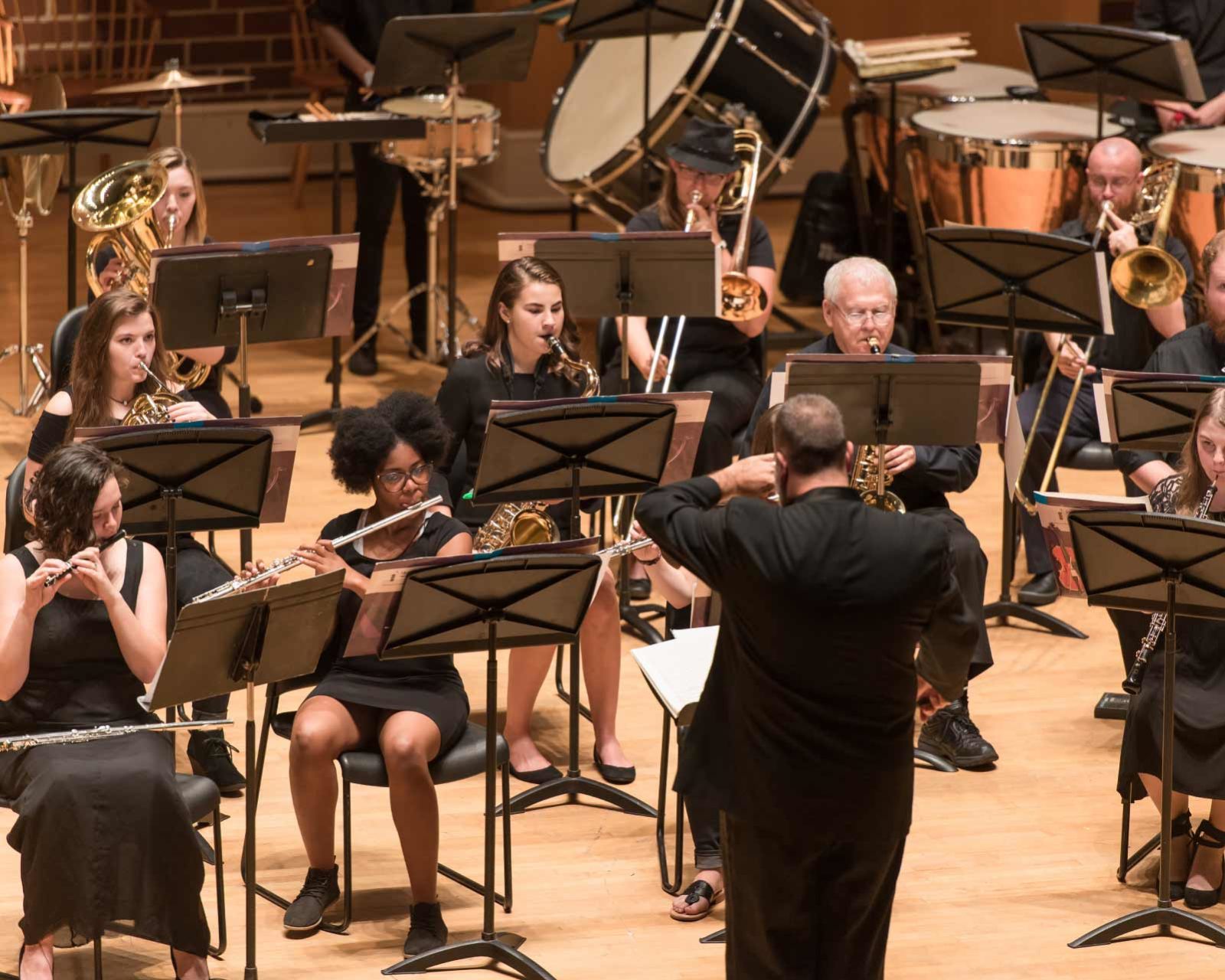 Bass trombonist Jason Sullivan and pianist Joni Chan will present a unique guest recital of bass trombone music in Brevard College's Porter Center for Performing Arts on Wednesday, November 6.
The 12:30 p.m. concert is free and open to the public.
Sullivan is an accomplished performer having appeared with the Indianapolis Symphony Orchestra, the New Mexico Symphony Orchestra, the Dallas Brass Quintet and the Santa Fe Symphony. He also serves as principal bass trombonist with both the Carmel Symphony Orchestra and the Terre Haute Symphony Orchestra.  Sullivan is an adjunct instructor of brass and jazz at Vincennes University and currently is the music manager for the Broadway show, Blast! He is finishing his doctorate in brass pedagogy and his master's degree in kinesiology at Indiana University.
Chan is a versatile pianist who has given many solo and chamber music concerts in the United States, Canada, and China and recently performed in New York at Carnegie Hall's Weill Hall. She completed her doctorate in piano performance at Indiana University and teaches at Vincennes University.
The program will feature three works. Daniel Schnyder's SubZERO – Concerto for Bass Trombone was commissioned by and composed for New York bass trombone virtuoso David Taylor for performance with the New York-based Absolute Ensemble. This three movement work is a dramatic, virtuoso piece with huge leaps dropping down to the deepest regions of the bass trombone's range. Autumn by John Stevens is an arrangement of the third movement of Steven's first brass quintet, "Seasons".  This slow, melodious work showcases the bass trombone's deep rich tone.  Sonata for Bass Trombone and Piano by David Gillingham was written for Curtis Olson and premiered at the 1980 International Trombone Festival in Nashville. Gillingham's Sonata is an exciting piece that results in a powerful collaboration between bass trombone and piano throughout its three strong movements.
For more information, please contact Brevard College's Division of Fine Arts at 884-8211.