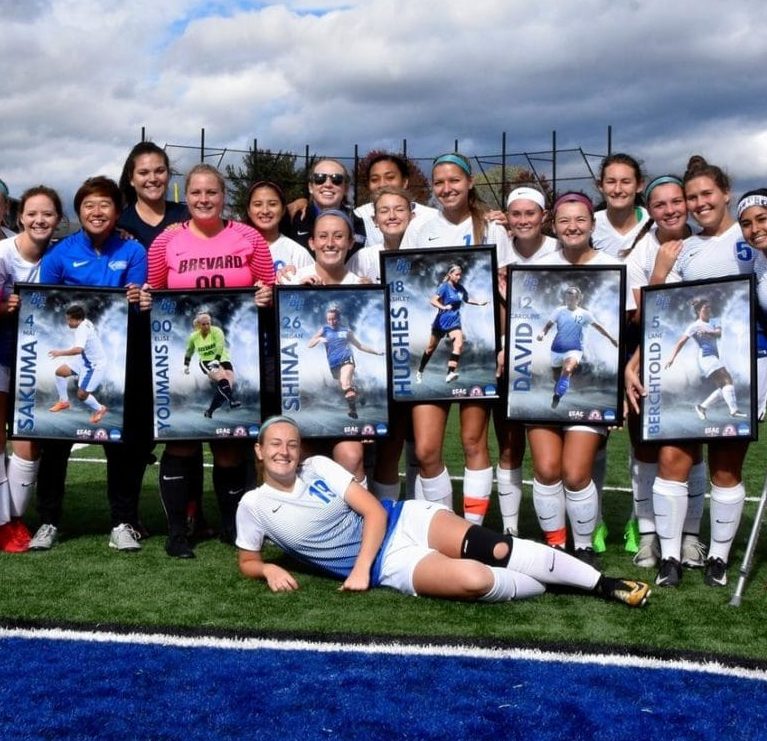 The Brevard College Tornados Women's Soccer team (10-7) cruised to a 6-1 victory over Regent University Saturday afternoon at Ives-Lemel Field.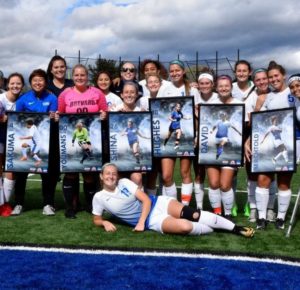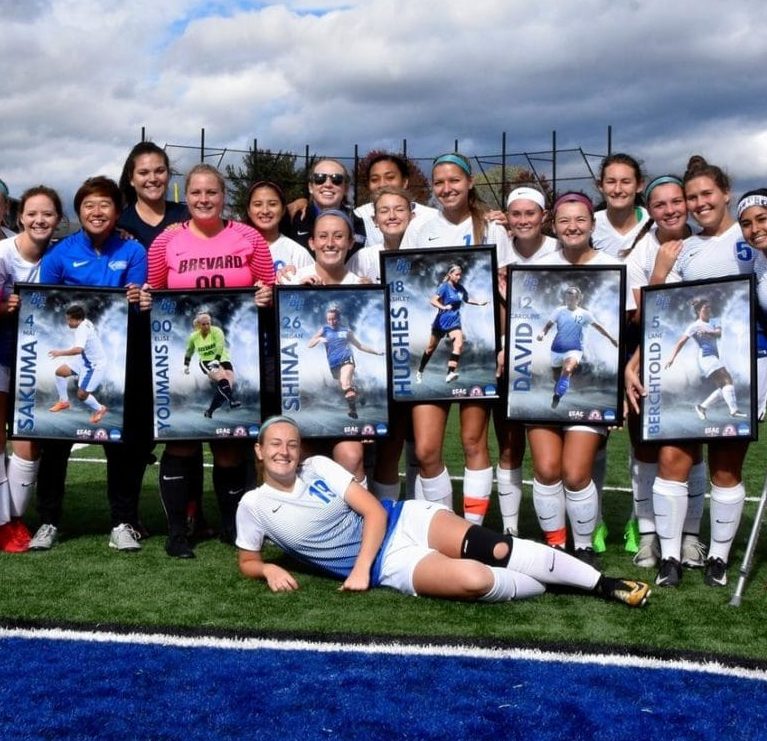 Brevard College Women's Soccer held its senior day, honoring the 2018 senior class of Ashley Hughes, Caroline David, Elise Youmans, Lane Berchtold, Megan Shina, and Mai Sakuma.
The Tornados wasted no time getting on the board early, as they scored three goals in the first ten minutes of the match.
Regent found its lone goal of the match in the 15th minute, as Kayla Powell put the ball past Youmans, who made her first start of 2018.
Brevard first-year Chloe Proffitt notched her first career goal in the 36th minute of action, as she dribbled past a defender and fired a strike. The Tornados would take a 4-1 advantage into halftime.
The Brevard lead would extend quickly in the second stanza. Shina scored her second goal on the afternoon in the 65th minute as Hughes picked up her third assist of 2018. Just four minutes later, Hughes would cap off her hat trick as David picked up her second assist of the afternoon.
Brevard outshot Regent by a 19-12 margin, keeping the pressure on throughout the contest.
Between both squads, a total of six yellow cards were issued. Officials ended action after a red card was issued to Regent's Savannah Baar in the 79th minute, as Brevard capped off the Senior Day festivities with a resounding 6-1 victory.