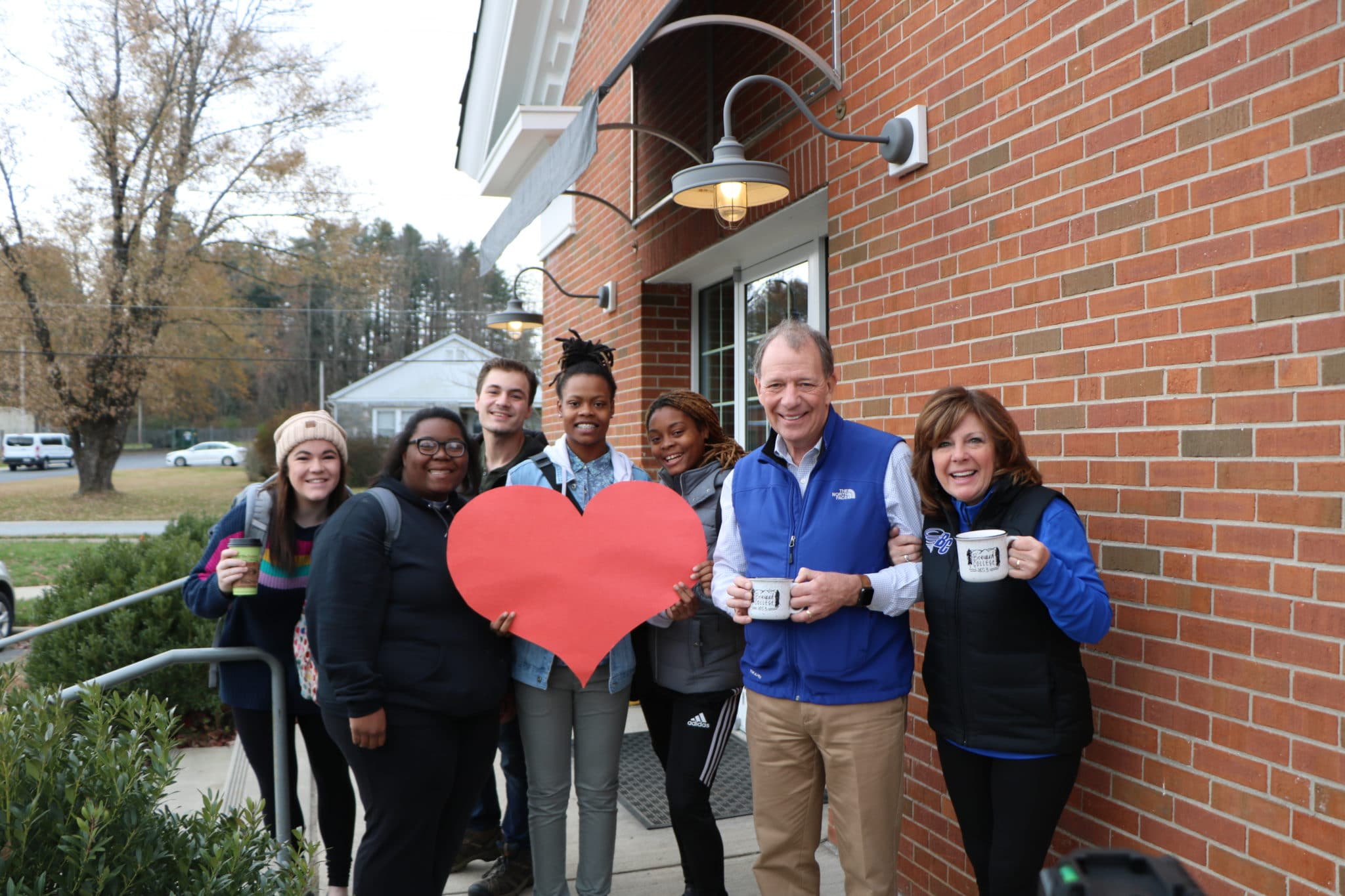 The City of Brevard honored its partnership with Brevard College at the city council meeting
Monday night by proclaiming Tuesday, November 30, 2021 as "I Heart BC Day." The
proclamation recognizes the important role that Brevard College plays in the life and vitality of
the city.

I Heart BC Day is the college's annual giving day and a chance to show appreciation for the role
Brevard College plays in providing opportunities for the community to learn, work, live, and
play. All gifts from I Heart BC Day go to support the college's founding commitment to serve as
"the school of opportunity in the mountains." The support of the community has been
instrumental in providing college students with a variety of ways to grow, personally and
professionally, and to become successful graduates and citizens.

"Serving Brevard College and the greater community has been the highlight of my career," said
Brevard College President David Joyce. "Everyday we have the opportunity to improve and
change students' lives through the power of education. I know that by educating the next
generation of servant leaders, Brevard College is playing an important role in the future of our
home."

Brevard College employs over 200 individuals and enrolls more than 780 students with an
annual economic impact of over $36.4 million, much of which returns to support the local
community. The college also hosts speakers, arts and athletic events that are open to the public.
As part of its commitment as an educational partner with the local community, the college offers
a Half Tuition Scholarship for students from around Western North Carolina.
"Whether you earned your degree at Brevard College, attend outstanding fine arts events, cheer
on the Tornados at athletic competitions, or just find peace by strolling the campus, Brevard
College invites you to show your love by making a gift," said Jeff Joyce, Director of
Development at the college and also Chair of the Board for the Brevard/Transylvania Chamber
of Commerce.

Friends and alumni traditionally choose to make a gift to the college on "I Heart BC Day."
While the event, inspired by #National Giving Tuesday, is largely virtual, college and
community members alike are invited to celebrate together with hot chocolate and caroling at a
luminary lighting on November 30, at 5:30pm at the iconic Weaver Bell Tower. Symbolic of the
illumination of a Brevard College education, the luminaries also represent all those who help to
make Brevard College a strong partner for the citizens of Western North Carolina. To learn more about the day and make a gift visit brevard.edu/iheartbc.