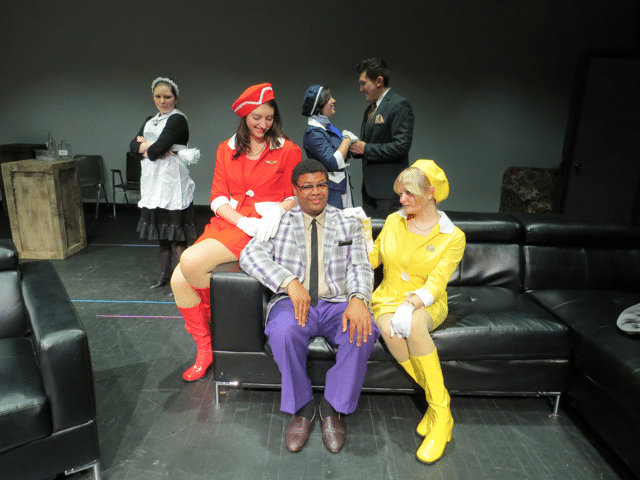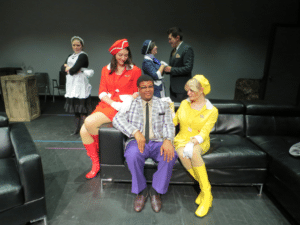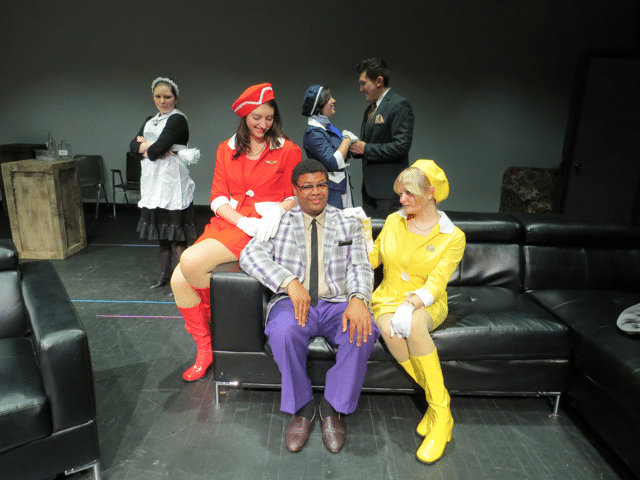 On Thursday, Nov. 16, at 7:00 p.m., Brevard College Theatre will open our second production of the 2017-2018 season, Boeing Boeing, by French playwright Marc Camoletti.
The show will run in The Porter Center for Performing Arts' Black Box theatre, the Morrison Playhouse. Additional performances will be on Nov. 17 and 18 at 7:00 p.m., with a matinee on Nov. 19 at 2:30 p.m.  Tickets are available for purchase online at etix.com, or at the box office an hour before each performance.
Adult tickets are $10, and student tickets are just $5.
"This quick-witted comedy is unlike anything that Brevard College Theatre has done in a while," says director Peter Savage.  The cast includes Anthony Zuniga, Faith Alexander, Clara Reichhard, Derrick Hill, Lisa Arrona, and Kaitlyn DiDio.
Students may also reply to this email if they have interest in volunteering to usher for a performance.  Ushers get in for free, but there are a limited number of available seats for ushers at each performance.