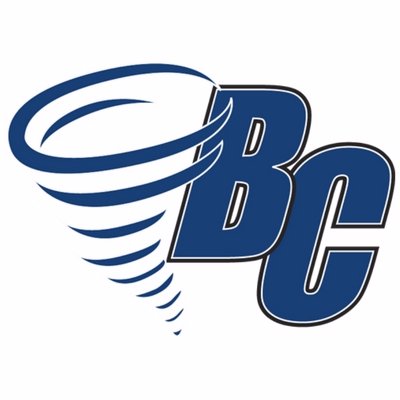 The Brevard College Tornados Baseball team halted a ninth-inning rally, escaping with a slim 7-6 triumph against Roger Williams University in non-conference action at neutral-site Lexington County Stadium on Wednesday evening.
Brevard jumped out to an early 3-0 advantage before the Hawks tied the contest, 3-3, in the top of the fifth inning. The Tornados used four unanswered runs to hold a 7-3 lead heading into the top of the ninth inning before a three-run RWU homer closed the margin to 7-6. BC clinched the victory on a game-ending double play, securing the Tornados' fifth win of 2019.
The Tornados' bats enjoyed an impressive performance at the plate, posting seven runs on seven hits throughout Wednesday's action.
Two Tornados had multi-hit performances in Tuesday evening's showdown. Jason Jucker went 3-for-4 with an RBI and a run scored, while Ryan Roon drove a home run to right field in the bottom of the sixth inning, hitting the team's first big fly of 2019. Brevard College went into the top of the ninth just three outs away from victory, holding a 7-3 advantage.
After a quick first out, Beaver hit the Hawks' batter before giving way to Winchester. This move followed with a walk and a three-run RWU round-tripper to close the gap to 7-6. Wolfe came on to attempt to secure the save, and with runners on first and second base forced a ground ball double play, ending the contest in favor of the Tornados, 7-6.
The Tornados will return home this weekend for a USA South Conference series against Huntingdon College on Saturday, March 16 and Sunday, March 17. Due to impending inclement weather in Western North Carolina on Friday, March 15, game one of the Brevard vs Huntingdon series will be played on Saturday at 12 p.m., with the second game following in doubleheader fashion at 3 p.m. The series finale remains on schedule for Sunday at 12 p.m.
Brevard College is consistently recognized as one of the best liberal arts colleges. The College's focus on experiential learning, small class sizes, and location the mountains of Western North Carolina near Asheville makes Brevard a top choice college for students around the world.