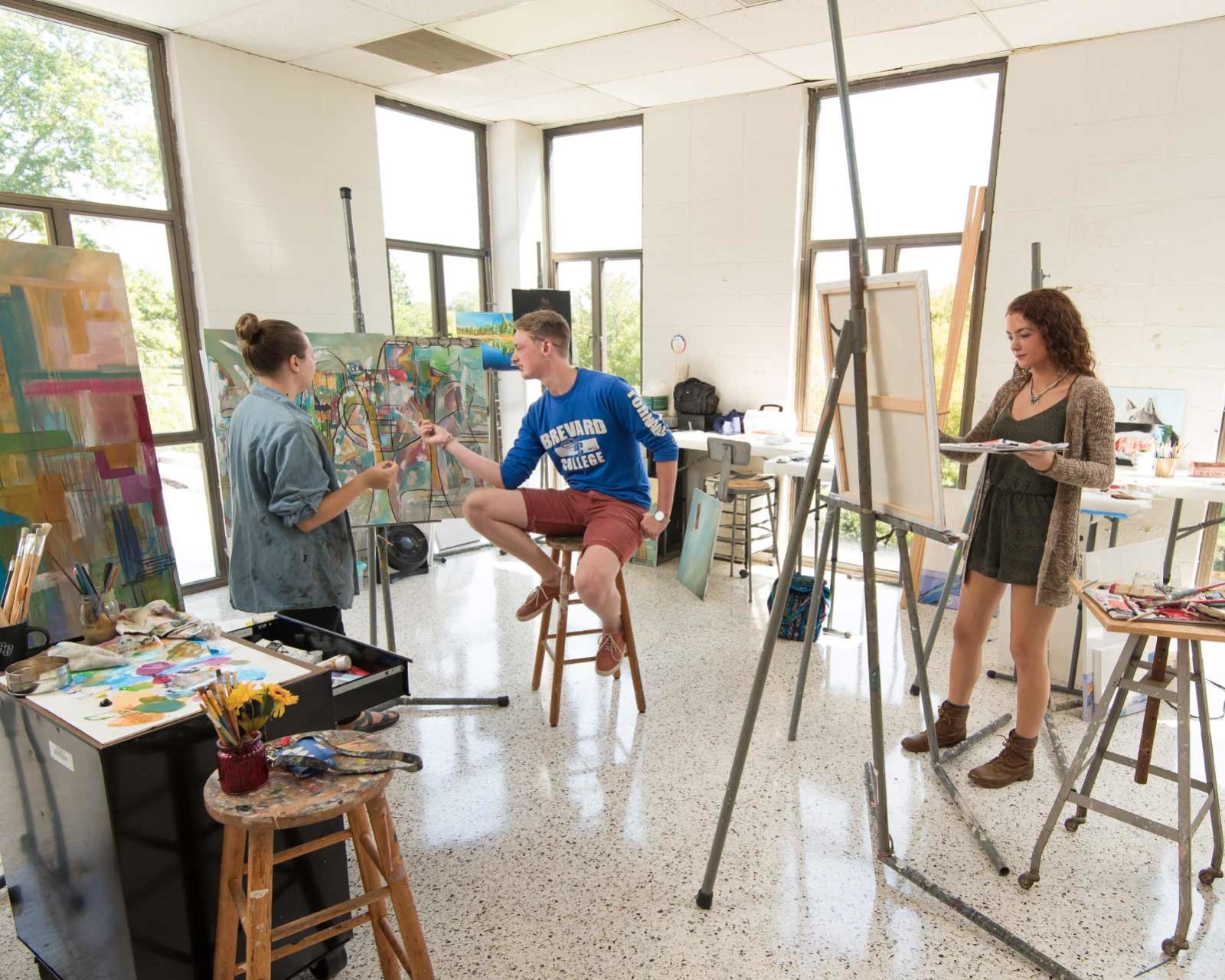 Four Brevard College art majors demonstrate the threshold of art using painting, photography, digital media and sculpture at this year's annual Senior Art Exhibition. The exhibition, "Art We Artists Yet?" opens March 29th at 5:30 p.m. in the Spiers Art Gallery. Each student will present a gallery talk about their work starting at 6 p.m. This event is free and open to the public.
Callie Darress exhibits a combination of oil paintings and digital media images. Her work expresses her battle with anxiety through the elements of layers and colors.
Shayna Landreth presents a series of family portraits, highlighting her personal connections to the subjects through color and expression.
Kyle Spear created four wood and steel sculptures for the exhibition. His pieces focus on containment, compression and the relationship of form and materials.
Whitney Ward's multi-media work includes two-dimensional images and video, which serve as a visual representation of her emotional process, and the progress she has experienced over time.
Gallery hours for the show are 8 a.m. until 5 p.m. weekdays through April 23. Spiers Gallery is a contemporary 1,500 square foot gallery located within the Sims Art Center on the Brevard College campus. Exhibitions in Spiers Gallery are ongoing throughout the academic year and include shows by nationally recognized visiting artists, Brevard College students and faculty members.
For more information about this exhibition, contact Diane Pomphrey at 828-884-8188.
Brevard College is consistently recognized as one of the best liberal arts colleges. The College's focus on experiential learning, small class sizes, and location the mountains of Western North Carolina near Asheville makes Brevard a top choice college for students around the world.