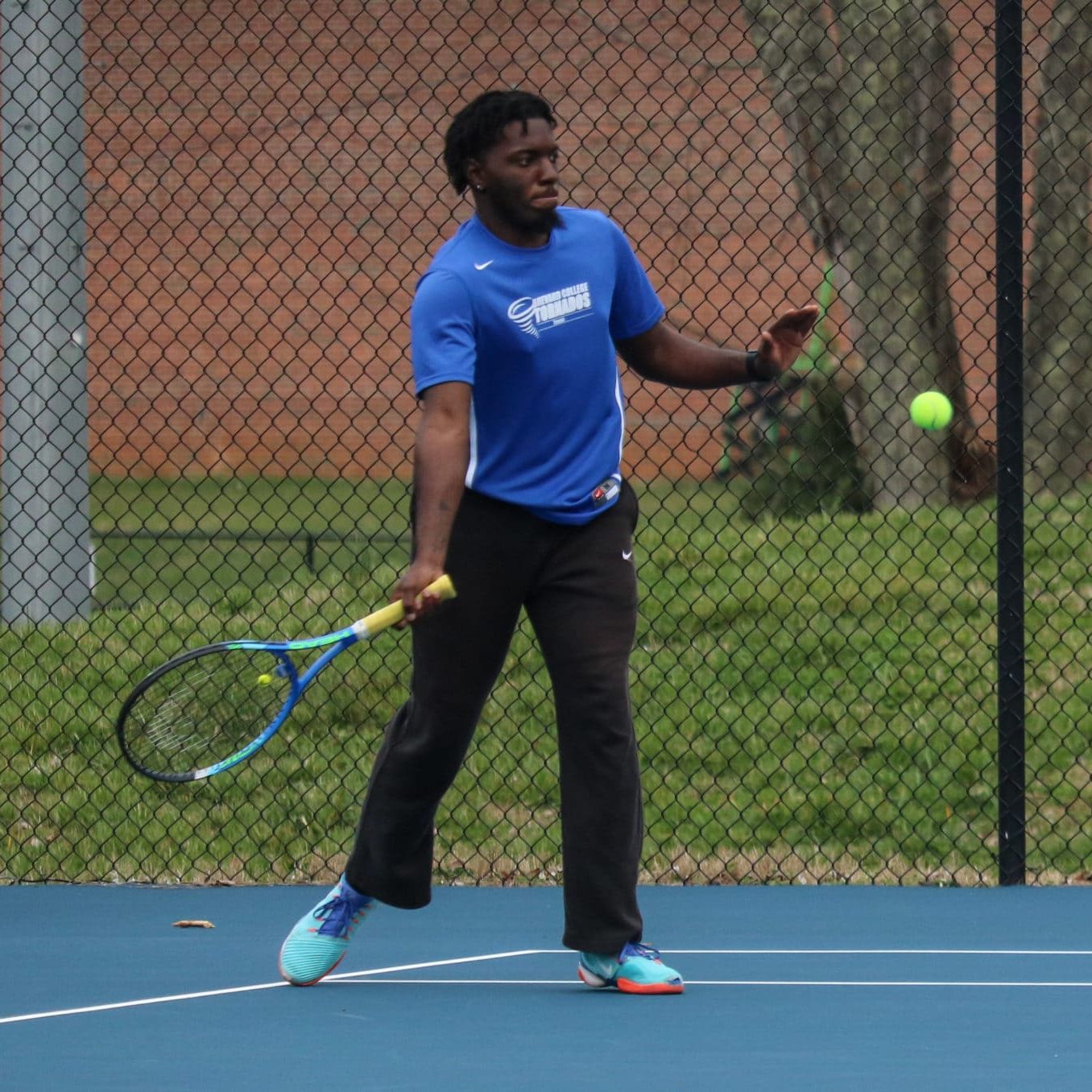 The Brevard College Tornados Men's Tennis team used a complete team effort to pick up its first USA South Conference victory of the season, defeating the visiting Maryville Scots, 9-0 at the McCoy Tennis Complex on Wednesday afternoon.
The Tornados swept doubles handily before cruising through a singles sweep. Alex Glaze picked up his first-career doubles victory, paired in the no. 3 slot with Andrew Ingram to defeat the Scots' pairing of Andre Matamoros and Caleb Underdown, 8-3. Tyler Frazee, the reigning USA South Men's Tennis Rookie of the Week, paired up with Nathan Boepple to defeat Maryville's Beau Branton and Egan Spoltore, 8-0.
Tom Mittring extended his singles win streak to 16 matches by defeating Maryville's Austin Smith, 6-1, 6-0. Hengst (no. 2) and Frazee (no. 3) didn't drop a single point in their singles matches en route to victories. Boepple (no. 4) and Ingram (no. 5) claimed singles wins to round out Brevard College's dominant showing at the McCoy Tennis Complex.
In Women's Tennis, senior student-athlete Darden King claimed a no. 3 singles victory, 6-2, 6-2, to clinch a 5-4 match win for the Brevard College Tornados against the Maryville Scots at the McCoy Tennis Complex on Wednesday afternoon.
The Tornados took two out of three doubles matches before splitting singles with the Scots to earn the 5-4 victory.
Kicking off doubles action, Samantha Sepe and Kelsey Kushner faced Maryville's no. 1 duo where the Tornado pairing won, 8-2. Sepe and Kushner are currently riding a four-match win streak, claiming doubles victories in each of the Tornados' four-straight wins. Jen Cox and Darden King have earned a victory in their last three pairings in the no. 2 slot.
In singles action, the Tornados and Scots split, 3-3. Sepe won her fourth no. 1 singles match in a row, defeating Maryville's McKennah Francis in straight-set fashion, 6-0, 6-0. Kushner narrowly fell in the no. 2 slot. The loss marked Kushner's first singles loss since February 2 at NCAA DII Southern Wesleyan. King claimed no. 3 singles, clinching the match for the Tornados, 6-2, 6-2, over Maryville's Carter Dickinson.

Brevard College is consistently recognized as one of the best liberal arts colleges. The College's focus on experiential learning, small class sizes, and location the mountains of Western North Carolina near Asheville makes Brevard a top choice college for students around the world.