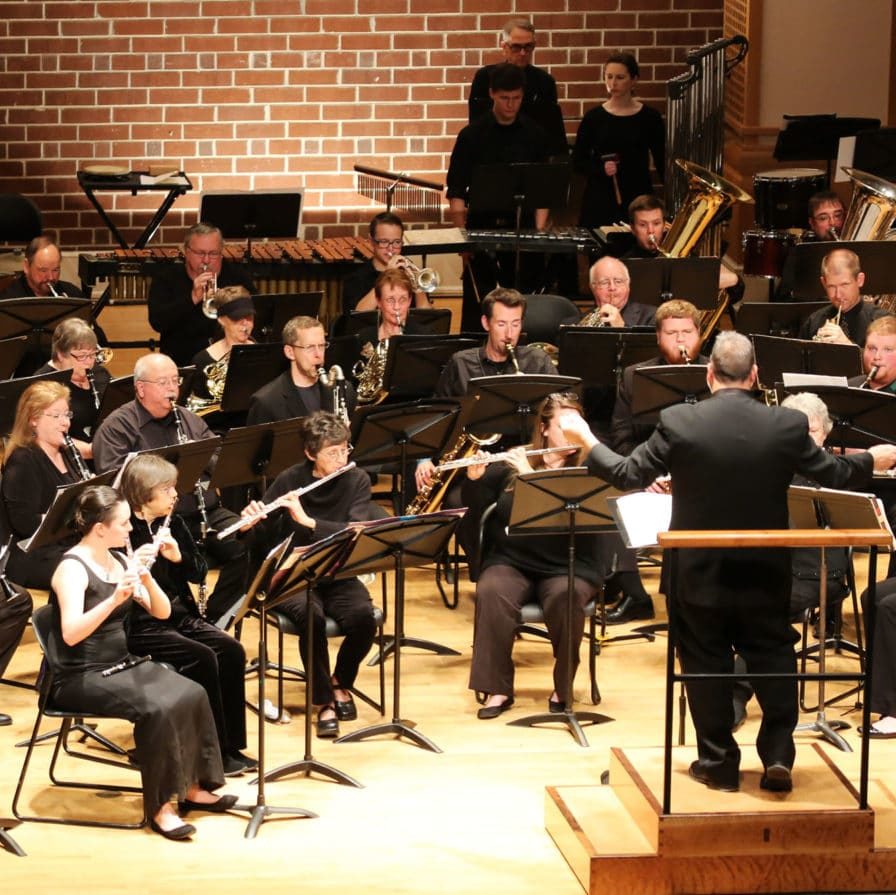 The Brevard College Wind Ensemble will present a concert on Friday, November 9, at 7:30 p.m. at Brevard College's Porter Center. The concert includes special selections to honor America's military veterans. Brevard College Director of Bands, Dr. Eric Peterson will conduct this program. The program will feature senior music major Stephen Healy, Tuba soloist. The concert is free-of-charge and open to the public; Scott Concert Hall doors will be open at 7 PM.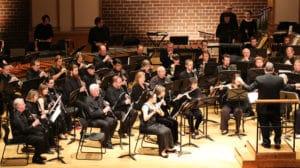 Three special pieces will be performed to specifically honor the service of America's military veterans, past and present. O'er the Land of the Free by Johnnie Vinson features melodic fragments from The Star Spangled Banner and America the Beautiful. Written in 2014, the piece commemorates the 200th Anniversary of the writing of The Star Spangled Banner and the 100th Anniversary of the beginning of WWI in 1914. Robert W. Smith's The Greatest Generation was written for the 75th Anniversary of the attack on Pearl Harbor. It was premiered on the morning of December 7th, 2016. With special permission from the United States Military Academy Band at West Point, the ensemble will present Douglas A. Richard's Armed Forces Medley, a musical setting of the official service songs of all five of the nation's armed services.
Morton Gould's American Salute will open the concert. This work uses melodic themes from the popular American Civil War song When Johnnie Comes Marching Home Again to create an exciting concert opener. Senior Stephen Healy will be featured as a tuba soloist in a performance of James Curnow's challenging Concertino for Tuba and Band. Completing the program will be Eric Whitacre's beautiful adaptation of Lux Aurumque (Light and Gold) for concert band, Frank Ticheli's Simple Gifts-Four Shaker Songs, and El Camino Real–A Latin Fantasy by Alfred Reed.
Brevard College is consistently recognized as one of the best liberal arts colleges. The College's focus on experiential learning, small class sizes, and location the mountains of Western North Carolina near Asheville makes Brevard a top choice college for students around the world.