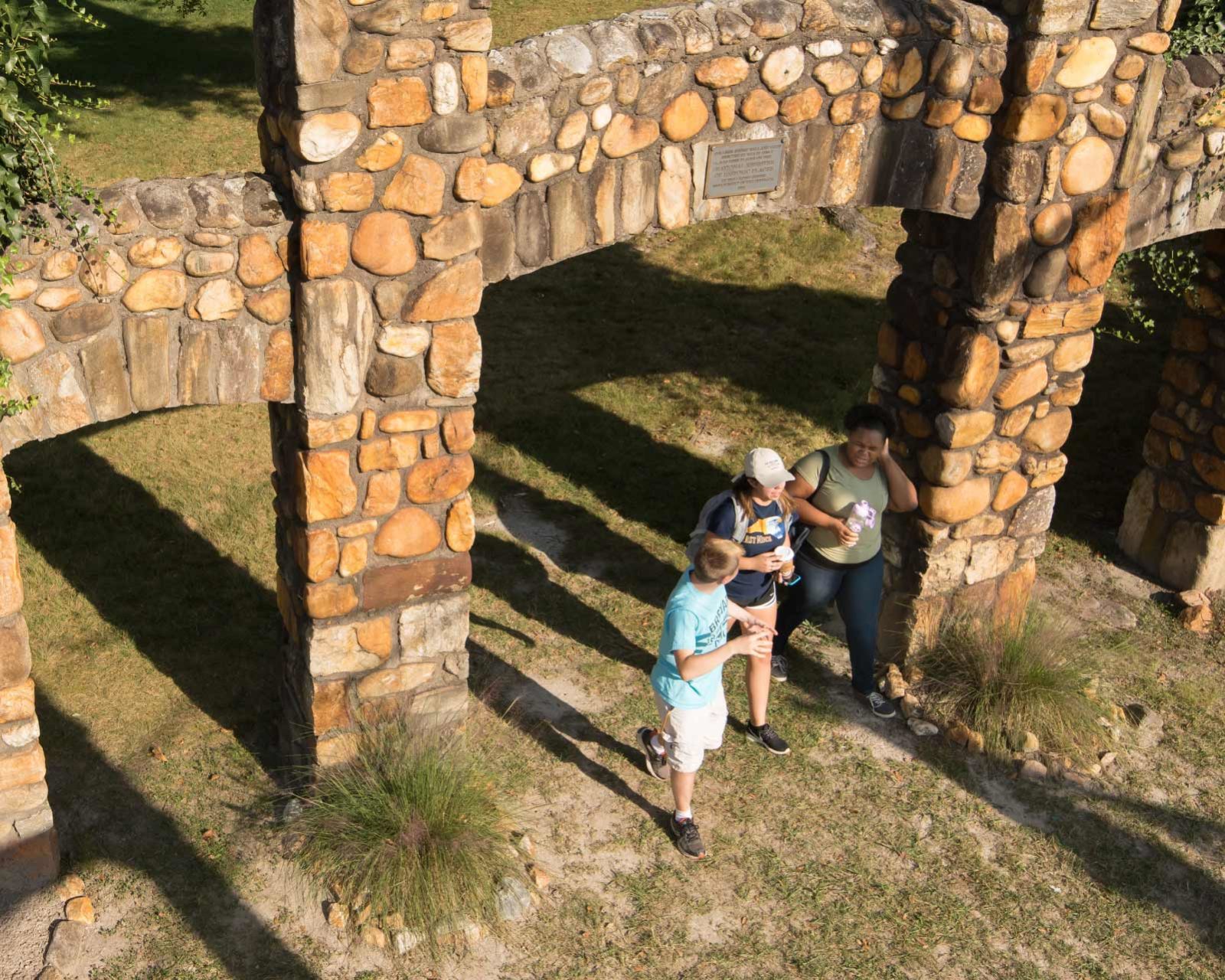 Proud parents, family and friends gathered under sunny skies to watch members of Brevard College's Class of 2014 receive their diplomas on Saturday, May 3.
Approximately 126 students participated in Brevard College's 161st Commencement Exercise, which was held in the College's Betty Neale Academic Quadrangle.
As is a tradition at Brevard College, the ceremony featured two speakers from the graduating class: Elyse Santorso of Torrington, Conn. and Addison Dent of Charleston, S.C.
"We stand here, Brevard College graduates with nothing stopping us from reaching our dreams," said Santorso, who received bachelor's degrees in Business and Organizational Leadership and Wilderness Leadership and Experiential Education. "If we look around, we see we are surrounded by mountains. Mountains we have hiked, ran, slept, lived in; some longer than others.
"But our mountains have stood beside us through each and every moment here at Brevard. Our mountains have always been surrounding us, and I believe they will continue to surround us for the rest of our lives. I hope you continue to look up and see our mountains for what they are, not obstacles in our way, but the challenges and opportunities that remain in our futures. They are what lies ahead."
Dent, who received a bachelor's degree in Theatre Studies, encouraged his fellow graduates to prove their greatness.
"No matter how hard life pushes you, you must not doubt that you can be great," said Dent. "Our task is monumental and those dreams twisting in the pit of your stomach right now, those dreams thundering in your chest, the one's you might not even be able to admit out loud because they seem to unachievable, those are dreams that make a life something worth living.
"This planet needs those dreams badly, our society does. It needs your tenacity, because those dreams you chase will pave the way to a better place for all of us to live. It is our duty to serve the world with our gifts. What will your legacy be?"
The President's Charge to the graduates is also a tradition at Brevard College. In his final words to the 161-year-old college's newest class of alumni, The Rev. Dr. David C. Joyce encouraged the graduates to remain committed to themselves and their College.
"Brevard College is your alma mater, which is Latin for 'other mother' or 'foster mother'," said Joyce. "Please do not forget your other mother. You are and will forever   be a member of the Brevard College family. Your 'foster mother' is proud of you."  Joyce added, "My hope for you is that you have learned the importance of meaning in your life. I also hope that you have developed the ability to discern an opportunity and act upon it…if it is the right thing for you. Your education does not end here…"
Several members of the Class of 2014 were recognized during the ceremony for their distinguished achievements. Olivia Jordan Carlile of Birmingham, Ala. received The Presidential Award for Scholarship.  The C. Edward and Brona N. Roy Good Citizenship Award was presented to Sarah Knox Mundhenke of Troutman, N.C. Kortney Michelle Conner of Franklin, N.C.; Patrick Edward Helmick of Lincoln, Del.; and Ariel Margarite Muiselaar of Lakeland, Fla. received Presidential Awards for Distinction for their outstanding leadership, service and academic achievement.