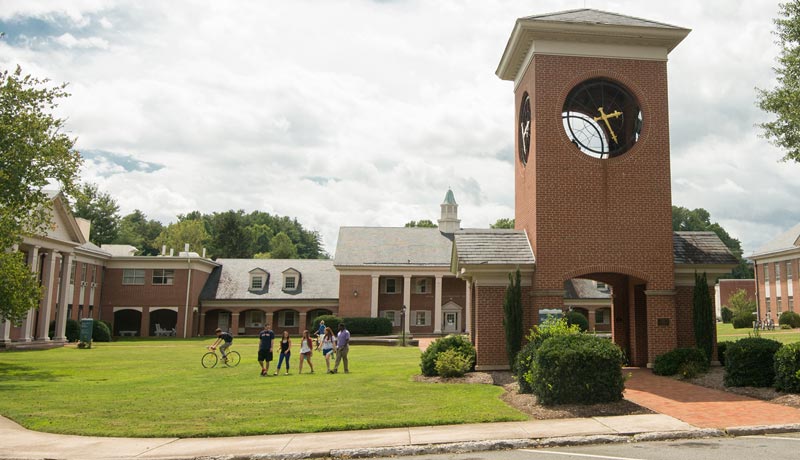 Release written by Mountain Song Productions, published in the Transylvania Times
Mountain Song Productions and Brevard College present two performances by Brevard's own, Grammy Award winning Steep Canyon Rangers at the Porter Center for Performing Arts on the campus of Brevard College, Sunday, Dec. 13.
The first show is a matinee starting at 4 p.m. and an evening show at 7:30 p.m.
Steep Canyon Rangers are returning home to wrap up 2015 performing their original brand of music at their 13th Annual Winter Concert in the intimate setting of the Porter Center.
Many artists claim to bend genres but few have been able to bridge the gaps between influences and create a sound that is uniquely their own.
If people asked the question, "What does North Carolina sound like?" the response might be the Steep Canyon Rangers. In a state that's also produced Doc Watson, James Taylor and the Avett Brothers, there's hardly a more well-rounded answer.
A bluegrass band at their core, the Steep Canyon Rangers effortlessly walk the line between festival favorite and sophisticated string orchestra. They're as danceable as the most progressive, party-oriented string band, and equally comfortable translating their songs for accompaniment by a full symphony.
It's that mix of serious chops and good-natured fun that earned the Steep Canyon Rangers the Grammy Award for Best Bluegrass Album Grammy in 2013 (for "Nobody Knows You"), and that drew celebrated comedian/banjoist steve martin to them when he needed a backing band. The Rangers are world-class musicians who are just as at home taking the stage at Carnegie Hall as they are knee-deep in a mountain brook, fly rod in hand.
Fifteen years and nine studio albums since forming in Chapel Hill, the sextet – who reside in Brevard and Asheville – returned to their roots at Echo Mountain Recording for their staggering new collection, "Radio." Recorded over three four-day sessions the band took full advantage of producer Jerry Douglas, who contributes his distinctive Dobro playing throughout the album.
"Jerry has this ability to stay rooted in bluegrass but also stretch it out," said Rangers guitarist and singer Woody Platt. "He's the perfect guy to help us navigate those waters."
For a band that has already accomplished more than most bands could dream of, the Rangers are at the top of their game with no signs of stepping down.
"We're just getting started," Platt said. "It's almost daunting to think about how much more there is that we want to accomplish as the Steep Canyon Rangers. Each time I get off stage, I ask myself, 'Was that fun? Did that feed your soul?' That's how we go about it, and more times than not, the answer is a resounding 'Yes.' We're totally committed."
For the 4 p.m. matinee show, doors open at 3 p.m. For the 7:30 p.m. evening show, doors will open at 6:45 p.m. Tickets and more information are available online at http://www.mountainsongproductions.com.