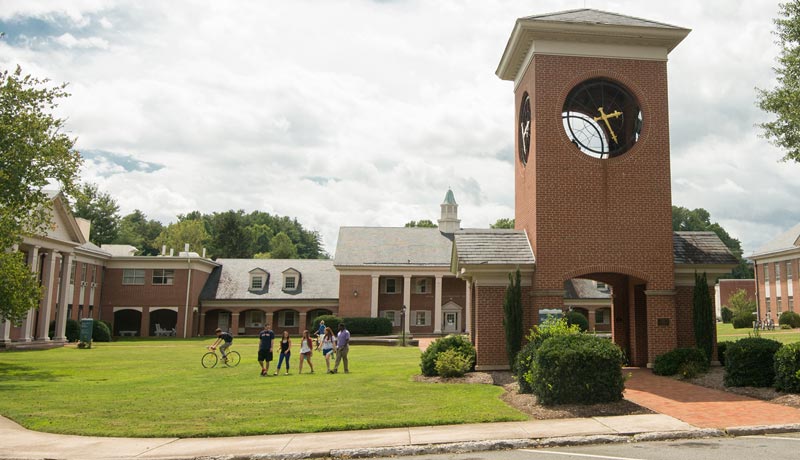 By the end of the day on Dec. 5, the Brevard College baseball team could be bald.
The team's goal is to raise over $7,000 to help North Carolina children fighting cancer, and if they meet it, the clippers switch on. This year's Brevard Baseball Versus Cancer event will take place during the Tornados' men's basketball game against Lenoir-Rhyne in Brevard's Boshamer Gymnasium Dec. 5 at 4 p.m.
In the past six years, the team has raised over $35,000 for the Vs. Cancer Foundation, a nonprofit that partners with athletes and communities to fund childhood cancer efforts. Recently, the team visited the Cancer Care unit of Mission Children's Hospital with donations to fund game consoles, toys and iPods to entertain patients while they undergo chemotherapy treatments. While there, the team decorated the Teen Room with Tornados' and Brevard College paraphernalia.
"Our players really look forward to this as a way to help children who are fighting for their lives," said Head Coach Matt McCay, who plans to shave his head at the game if his team meets its fundraising goal. "In our hospital visits the last few years, we have seen what our efforts are doing for these kids, and we want them to know we have their back and support them."
McCay and his team have shaved their heads in an effort to raise money and awareness to fight childhood cancer every year since he became Brevard's head coach in 2011. Last year, the team raised nearly $7,000 that allowed the hospital to purchase eight iPads and four laptops for children to Skype with their families, connect with their schools during their time away, and occupy themselves during treatment. Money raised benefits Mission's cancer unit, directly impacting Western North Carolina patients and their families.
McCay has been actively involved with head-shaving fundraisers since his days on the baseball coaching staff at the University of North Carolina. In 2007, Tar Heels' bullpen catcher Chase Jones was diagnosed with brain cancer. He survived his battle with the disease and now serves as the CEO of the Vs. Cancer Foundation, remaining close friends with McCay.
The baseball team is asking the community to please help them reach their goal by donating any amount possible. To make a donation, visit https://team.vs-cancer.org/fundraise/team?ftid=62340