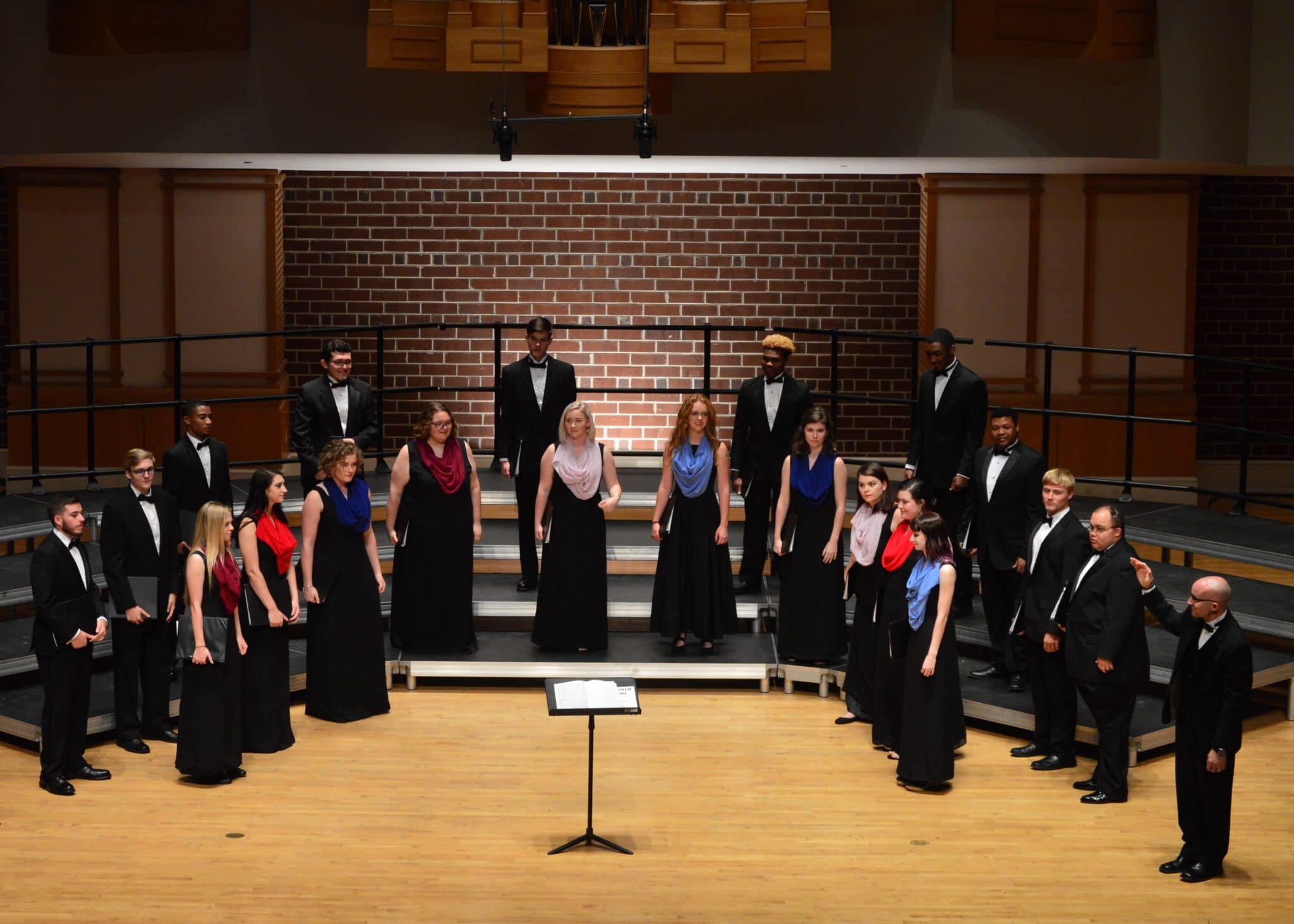 The Brevard College Concert Choir and Chamber Singers will present a Fall Choral Collage on Thursday evening, October 14, at 7:30 p.m. in the Porter Center for Performing Arts, 1 Brevard College Drive, Brevard, NC, 28712. Thursday's concert is free and open to the public. In keeping with college policy, masks will be required for each audience member.
The central piece of this concert is Bach's Cantata 150, which is a retelling of Psalm 25, in which the psalmist asks for protection from the trials of life (like, perhaps, a pandemic!). One of the most appealing aspects of this psalm, and especially Bach's setting of it, is the feeling of calm assuredness as it comes to a close. The listener gets the sense of hope that the storm is passing. The other pieces on the concert connect to this central theme as well: these include the spirituals "His Eye Is On the Sparrow," "I Don't Feel No Ways Tired," and "My Good Lord's Done Been Here." The program will also feature "If Ye Love Me" by Thomas Tallis and two folksongs arranged for full chorus.
Brevard College is excited to open the doors of the Porter Center to the public for the first ensemble concert we have been able to offer in over a year and a half. "I'm so excited to have audiences again," says Director of Choral Activities, Dr. David Gresham. "There is just a different energy in the room with a live audience. And, through a combination of vaccinations and testing for the performers, I feel safe in welcoming people back. We've also decided to keep this concert short, so that adds another layer of safety for everyone. What the students have prepared around the theme of hope and resilience is really special, and I am looking forward to helping them share that with the larger community."
For more information, please contact Alisha Carland at 828-641-0605.