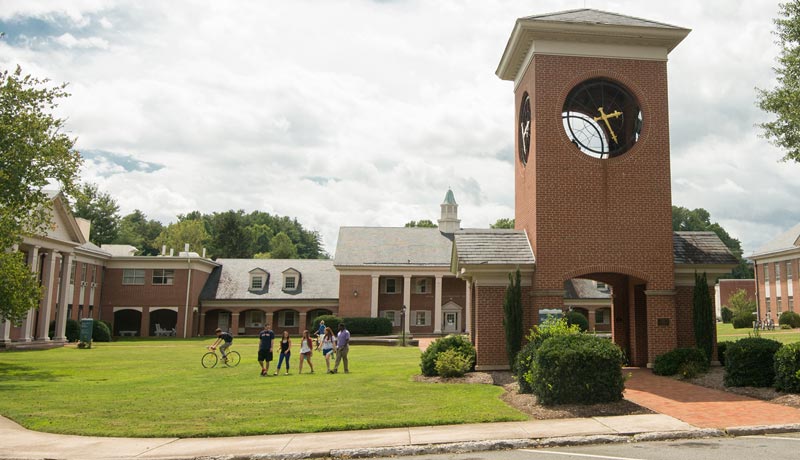 Senior defensive lineman Jackson Vause has been named to the Academic All-District team, marking the third time in Brevard history that a student-athlete has been selected for the prestigious award and the second honoree from the football team.
The academic all-district teams are selected by members of the College Sports Information Directors of America (CoSIDA) and recognize student-athletes for their work both in the classroom and on the field of play. Four teams, one from each NCAA super region, are selected at the Division II level, with all-district honorees automatically appearing on the ballot for CoSIDA's Academic All-America teams.
To be eligible for Academic All-District honors, a student-athlete must be at least a sophomore with a 3.30 GPA or higher. Voters are asked to weigh academic performance and athletic achievements, making the award one of the nation's most prestigious and coveted honors by recognizing those that excel in both areas of the student-athlete experience.
A senior defensive lineman from Hopkins, South Carolina, Vause is one of the football team's highest-performing student-athletes. He has a 3.53 GPA while double majoring in Mathematics and History, being named to the Dean's List three times and the Honor Roll twice during his six semesters at Brevard.
Originally coming to campus as a baseball player, Vause has found a home on the football field in his second season as a key contributor for head coach Paul Hamilton's defense. Vause has amassed 64 tackles during his Brevard career, finishing ninth on the team with 35 tackles as a junior before accumulating 29 tackles through the first nine games of 2015.
The most complete game of his career came against then-No. 21 Carson-Newman last season, when he forced a fumble and counted a sack among his four tackles. He also recovered fumbles against Newberry in 2014 and Tusculum this October, making him one of 19 NCAA-era Tornados to recover multiple fumbles in his career. He notched a career-high 10 tackles while recording 0.5 tackles for loss against Limestone on Oct. 17.
Vause was one of 23 honorees from Super Region 2, 17 of which came from South Atlantic Conference schools. He was joined at the defensive line position by North Alabama's DeAndre Harrison and Jordan Smith of Wingate. Slot back Andre Overholt became Brevard's first-ever Academic All-District selection when he was named to the team last fall. Women's basketball guard Madison Lenox also received the honor last season and will look to become the first repeat honoree in Brevard history this winter.
Vause and the Tornados continue the 2015 season with a trip to face Lenoir-Rhyne on Saturday at 2:00 p.m.
Visit the official site of Brevard College Tornado Athletics.