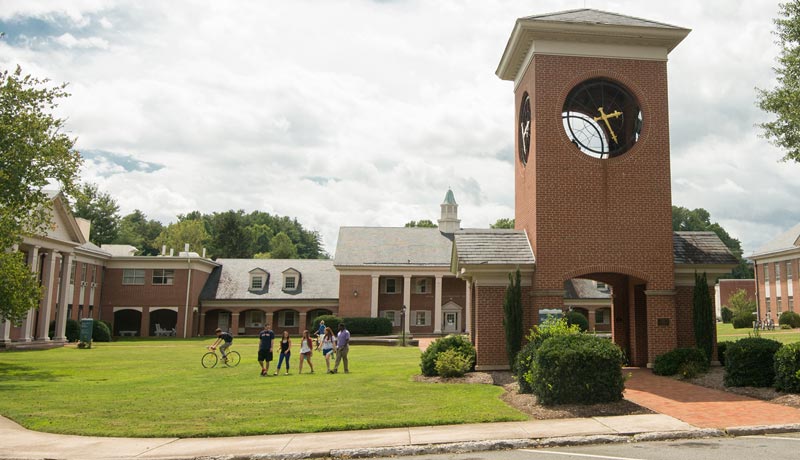 Brevard College's volleyball team hosted Anderson on Friday, besting the Trojans 3-1 to set a new program record for most South Atlantic Conference wins with seven. With the victory, Brevard moves to 10-13 overall and 7-10 in league play.
Brevard never trailed in the opening stanza, using a 4-0 push early on to create separation from Anderson (10-13, 8-9 SAC) at 6-2. The Tornados took their biggest lead of the frame with back-to-back Bri Vargas kills sandwiched by a pair of Hannah Elmore kills put the home team up 14-6, forcing a Trojan timeout. Following the pause, Anderson strung together four-straight points until a Fatima Gharachorloo termination ended the rally. Brevard's defense did not allowing another rally from the opposition en route to a 25-20 set one victory.
In similar fashion to its' predecessor, Brevard led early and held a 16-11 advantage in the heart of the frame. Anderson rallied back to eventually catch up the royal blue and white at 22-22, using an attack error from Brevard and a kill to reach set point. Kindle Kirkham ended the rally with a kill, followed by consecutive assisted blocks by Elmore with assistance from Erin Barr and Gharachrloo to flip the scrip and give Brevard set point. Anderson ended the set scoring the final three points to knot the contest at 1-1 with a 27-25 score.
Following the intermission, Brevard came out swinging with three-straight kills to spark a 6-0 run to start the third set. The Tornado's lead only continued to increase, as the defense held Anderson to a match-low -0.65 hitting percentage. Anderson never tallied more than two points in a row in the third set as Brevard cruised to a 25-13 set win.
Facing elimination, Anderson managed to take the opening point of a set for the first time, but could not hold on to the advantage as Brevard quickly took control of the stanza with a 4-0 run. Leading by as many as eight in the frame, the Trojans fought back and used a late 6-1 rally to cut the deficit to three at 23-20. Brevard forced match point the following play off a kill from Kirkham, and concluded the contest in its first possibility with a Gharachorloo slam.
Gharachorloo led three Tornados in double digit in kills with 17, also having 11 digs for her 14th double-double of the season. Elmore had 11 kills whileSavannah Cox provided 10 on a .269 clip. Four of Brevard's top five sluggers hit over .200 resulting in a .207 team percentage, led by Whitney Demoss who had seven kills on a .278 percentage.
Aleksandra Vrvilo anchored the defense with 34 digs, followed by Gharachorloo's 11 and Erin Barr's 10, matched with her 43 assists for her 15th double-double of the campaign.
As a unit, six different Tornados contributed a service ace to give the team 10, Vrvilo, Krkham and Vargas were the only ones to log multiple.
Visit the official site of Brevard College Athletics for more information.