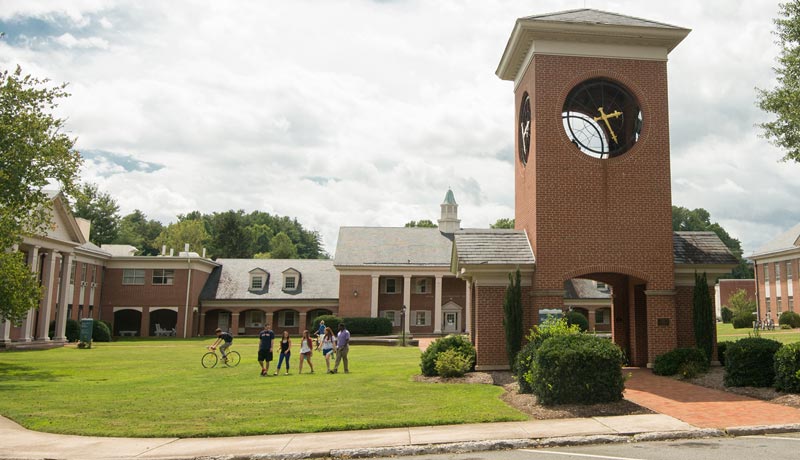 Brevard College sophomore Madison Lenox is currently seventh among players in scoring with 631 points.
She is equally successful in the classroom with a 3.9
GPA
.
Sophomore guard Madison Lenox of the Brevard College women's basketball team has been named to the Capital One Academic All-District team, making her the second student-athlete at Brevard College ever to be honored with the award given by the College Sports Information Directors of America (CoSIDA).
The award, which is selected by the Sports Information Directors that are members of CoSIDA, recognizes student-athletes for their work both in the classroom and on the playing field. There are eight All-District teams that are selected in the Division II ranks.
Lenox is one of the basketball team's highest-performing students, with a 3.90 cumulative GPA in Brevard's Business and Organizational Leadership program. She also majors in Mathematics. Academically, she is a first semester junior but on the court she is listed as a sophomore, while being named to the Dean's List during the first three semesters on campus.
On the court, Lenox is one of the top players on the Tornados averaging 15.3 points per game, which is good for second on the team and fourth in the South Atlantic Conference (SAC). She also leads the team in assists (46), defensive rebounds (73), field goals made (93), rebounds (98), and steals (38) and is second on the team in blocked shots (18), free throws made (64), offensive rebounds (25), total points (275), and three pointers made (25).
Lenox sits seventh among Brevard in career points with 631 since the Tornados joined the NCAA in 2008. She has scored in the double-digits in 16 of 18 games this year and has been above the 20 point plateau on four separate occasions. Her steal total (38) is also good for sixth in the conference.
"We are extremely proud of Madison. She is very deserving of this prestigious honor and recognition. She embodies what it means to be a student-athlete in every way, every single day," explained Brevard women's basketball head coach Shannon Reid. "Her efforts on the court are outmatched by her discipline in the classroom and that is what truly makes her special. She sets a standard of excellence for herself that is an example to others and we are happy to have her representing Brevard Collegeand the South Atlantic Conference."
As an Academic All-District selection, Lenox will now be eligible for a spot on the Capital One Academic All-American team. CoSIDA members will make their Academic All-American selections and the announcement is on Wednesday, Feb. 25.
Visit the official site of the Brevard College Tornados for more information.