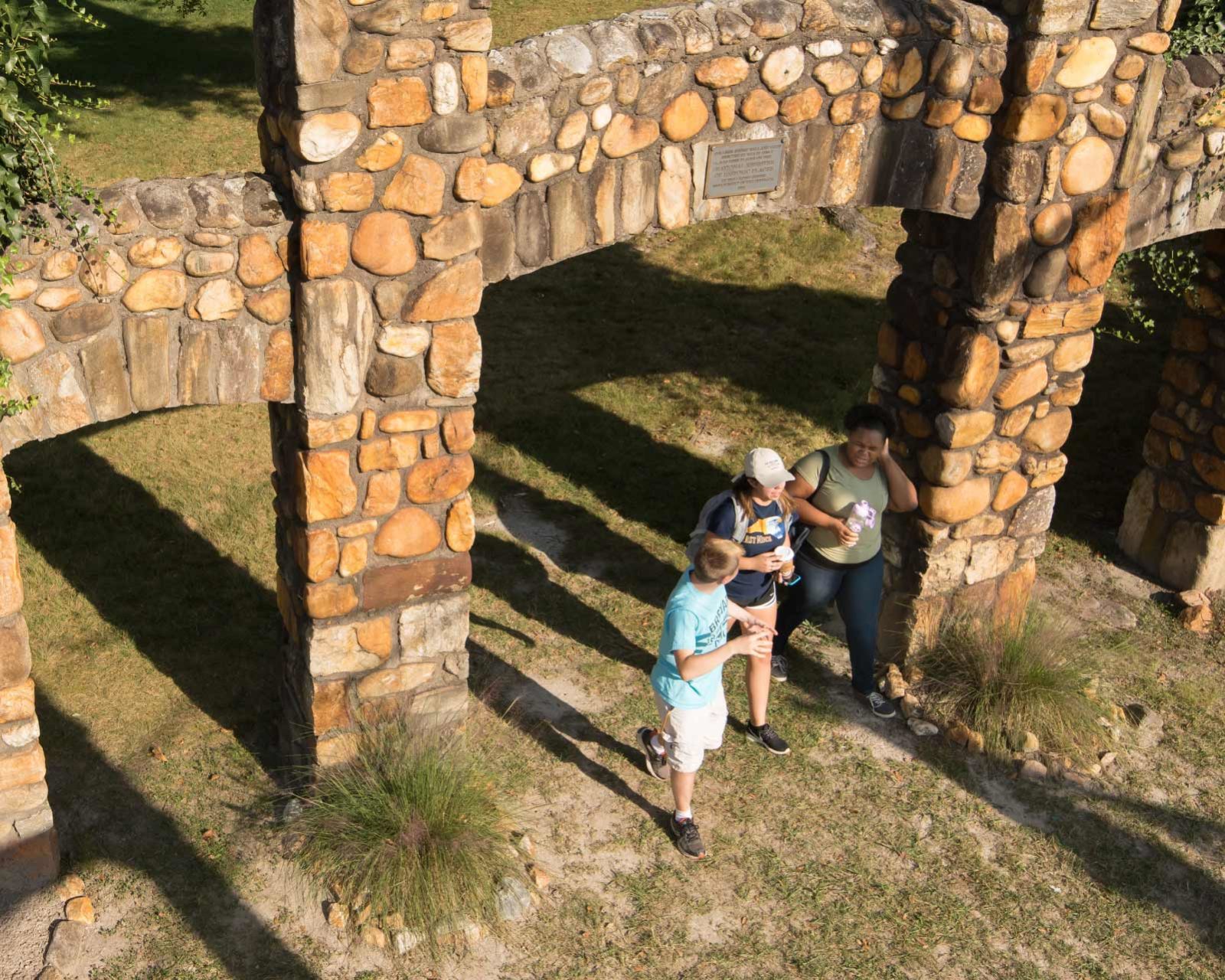 from the Transylvania Times
Brevard AAUW announced the creation of a new Brevard College Scholarship Endowment, a gift that will keep on giving forever.
"We value our relationship with Brevard College and wanted to establish this endowment to ensure that scholarships will always be available to Transylvania County young women to attend our hometown college," said Linda Thompson, branch president. Currently, Brevard College scholarships are funded solely by the proceeds from the branch's annual book sale held at the college in the third week in June.
Thompson said, "For the last several years we've debated what, if any, impact the advent of the e-books would have on our book sale, both in terms of book donations from county residents and the funds generated from the sale of these books."
The branch finally decided to put this worry to rest by establishing this new endowment which will generate scholarships re-gardless of how well the sale does.
Betty Schenfield, chair of the Scholarship Committee, said, "For decades we've worked hard to fund two endowments established at Blue Ridge Community College. These endowments have grown significantly and now provide multiple scholarships forTransylvania County girls. We want to leave the same legacy at Brevard College."
The branch estimates that it will take about five years to fully fund the endowment to the point that it will start generating scholarship funds.
Members look forward to donating to this endowment to demonstrate community support and commitment. The public is encouraged to donate as well.
As a matter of fact, hardly a month goes by that members and their families and friends do not make donations to one of the branch's endowments in honor or in memoriam of a loved one. These donations are also popular birthday gifts. For folks who value education and see the importance and impact of educating young women, making this type of donation provides a meaningful gift that keeps on giving.
It should be noted that Brevard AAUW does not select scholarship recipients. This is done by the institution. The branch relies on a recipient selection process that is in place at the college, so that the branch is neither involved in selecting individuals, nor is privy to sensitive information about the students under consideration for an AAUW scholarship. The branch provides the college with following selection criteria:
The recipient must be a full-time student. (A full-time student must maintain at least 12 semester hours.)
The recipient must be a female graduate from Brevard High School or Rosman High School, or must have three years of documented residency in Transylvania County.
The recipient must have demonstrated financial need (as determined by the

FAFSA

).
Preference should be given to students who are

STEM

(Science, Technology, Engineering, Math) majors.
Scholarship recipients are expected to attend one meeting of the

AAUW

 Brevard branch, per academic year, to provide a brief report on their progress, academic interests and future goals. The time and date will be jointly determined by the recipients and the branch.
The recipients may retain this scholarship as long as they continue to meet the above criteria, and demonstrate scholarship success through academic history, good citizenship and motivation to learn.
Racial discrimination for scholarship award is not tolerated.
The branch was again reminded of the value of these college scholarships at their holiday luncheon this month. Lauren McGee, one of the two current AAUW scholarship recipients at Brevard College, attended the luncheon and thanked members for giving her the opportunity to attend the college. She is a graduate of Brevard High School and now a college sophomore majoring in general science.
"These scholarships have had a big impact on my family," McGee said. "My sister also received an AAUW scholarship and she's now a kindergarten teacher. I am very happy at Brevard College and very busy. I work with the Brevard Rescue Squad and also work at Hendersonville Pediatrics. I'm considering becoming a neo-natal nurse – anything medical, I love."
Knowing that the new Brevard College endowment will continue to provide scholarships in perpetuity to delightful young women like Lauren warmed members' hearts in the spirit of the holiday season.
AAUW's mission is to promote equity for all women and girls through advocacy, philanthropy, education and research. The primary fundraising activity of the branch is the annual book sale held the third week in June at Brevard College's Boshamer Gym. For anyone wanting to make a large book donation at any time this year, contact Raoul Gagne at                 live2run _262@hotmail.com or call (828) 877-2588 to have AAUW members come by and pick up your books. The yellow book collection boxes go out to area businesses in February.
Proceeds from the book sale are used to fund scholarships for Transylvania County girls and young women to attend Brevard College, Blue Ridge Community College, Green River Preserve Camp as well as Clemson University's WISE (Women in Science and Engineering) program. The branch takes great pride in the fact that their book sale is a community-driven operation, with books coming from the community and scholarships going back to the community.