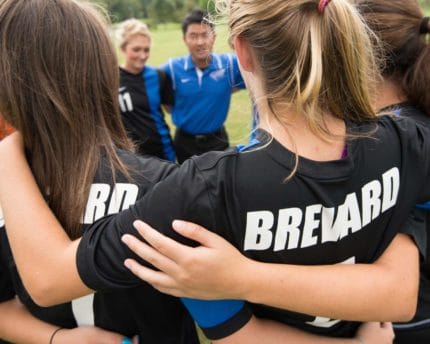 The USA South Athletic Conference is pleased to announce that Brevard College has been accepted to join the Conference as full members.
Brevard is a currently in the process of reclassifying from NCAA Division II status to Division III and will begin USA South play during the 2017-18 academic year. The Tornados currently compete in Division II's South Atlantic Conference.
"We are very pleased that the Council of the USA South Presidents agreed to add Brevard College as a full member of the Conference," said Dr. Larry Czarda, President of Greensboro College and Chair, USA South Presidents Council. "They are a great fit for the Conference and the leadership of President David Joyce has been very clear in making the transition to Division III. We all look forward to being engaged with the Tornados very soon."
"We are pleased to welcome Brevard College as the newest member of the USA South", stated Rita Wiggs, USA South Commissioner. "They have great leadership, are eager to begin the process of Division III membership while already exemplifying many pillars of the Division III and USA South philosophy. We look forward to their coaches and student-athletes competing in the USA South."
Brevard, founded in 1853, is a four-year private, coeducational, comprehensive liberal arts college located in Brevard, North Carolina. Brevard is committed to an experiential liberal arts education that encourages personal growth and inspires artistic, intellectual and social action. The Tornados currently offer ten men's sports (baseball, basketball, cross country, cycling, football, golf, lacrosse, soccer, tennis, track & field) and ten women's sports (basketball, cross country, cycling, golf, lacrosse, soccer, softball, tennis, track & field, volleyball).
"We believe the USA South is a good match for Brevard," shared Dr. David Joyce, President of Brevard College. "We did our due diligence to ensure we were a good fit in terms of academics, enrollment size, culture and geography. It /became obvious that the USA South would by far be the best Conference for our athletic programs. We look forward to creating new and exciting rivalries in the near future."
Learn more at the official site of the Brevard College Tornados.