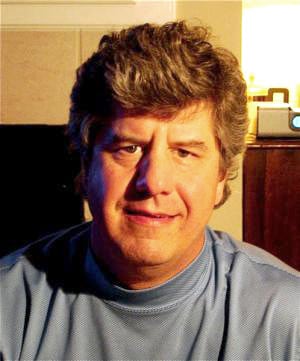 "Brevard College absolutely changed my life," says Chip. "I discovered passions that I never knew I had, such as rock climbing. Thanks to Brevard College, I have two beautiful children – Isabel and Mason,

IV

– and was equipped with an education that prepared me to take over and run the family business, Mullen Publications."
When Mason "Chip" Smith '80 recalls his experiences at Brevard College, he mentions "Crafty Clara" (or Doc Wood, as she is known to so many), and Preston Woodruff.
He recalls that not only were Dr. Clara Coleman Wood and Preston Woodruff outstanding professors, they were also interesting and engaging individuals, who left strong and meaningful impressions on him.
Chip not only "met and married the love of my life at Brevard College," he also met three of his best lifelong friends: Clark Jones, Alan Baker and Kevin Wood.
"Brevard College absolutely changed my life," says Chip. "I discovered passions that I never knew I had, such as rock climbing. Thanks to Brevard College, I have two beautiful children – Isabel and Mason, IV – and was equipped with an education that prepared me to take over and run the family business, Mullen Publications."
Chip "gives back" to Brevard College every year in the form of printing the College's publication, Mountain Currents, at a significant discount. When asked why he feels compelled to do this, he said, "Not only did I feel I could improve the print quality of my alma mater's publication, I feel it is a way for me to give back to a place that gave me so very much."