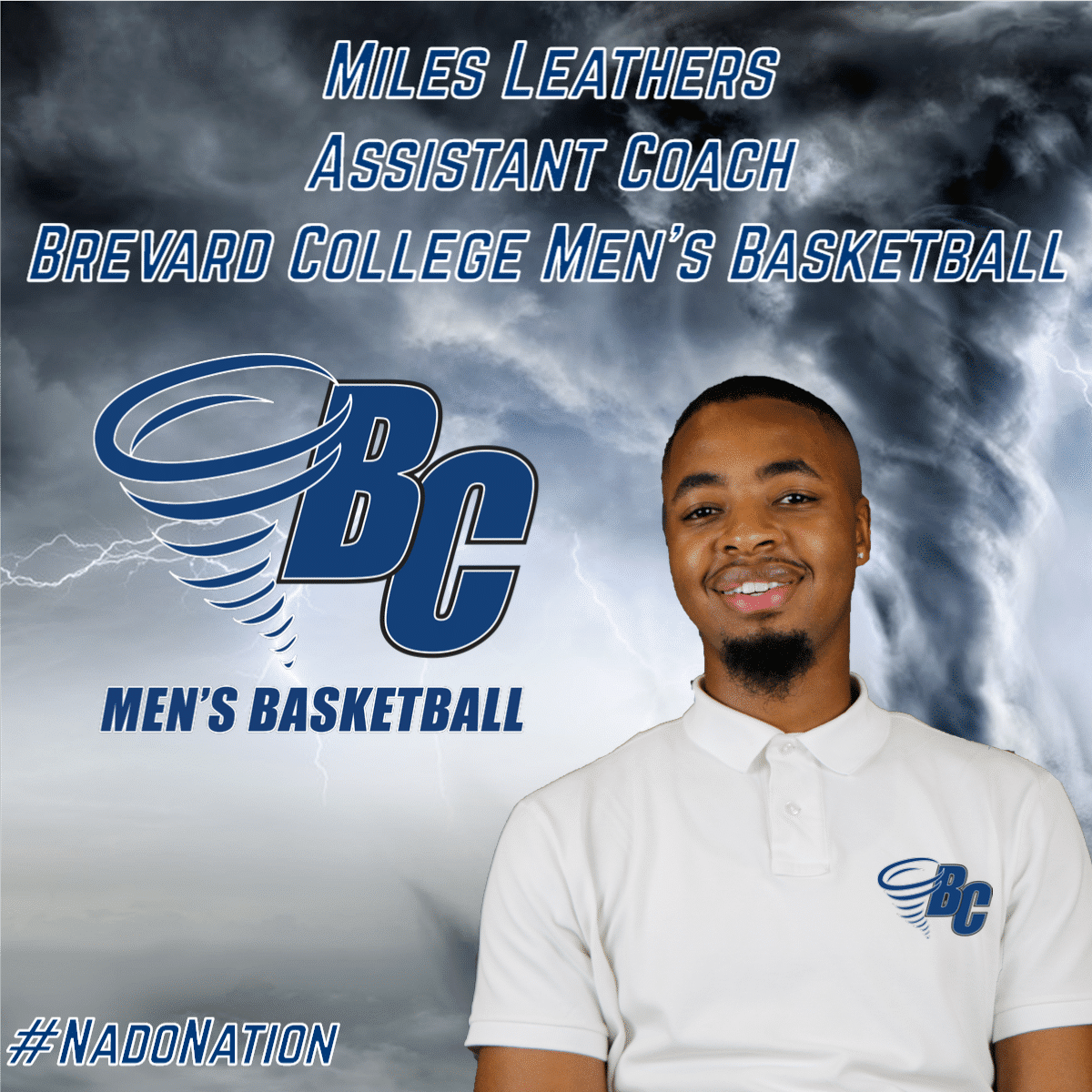 Miles Leathers returns to Brevard College as Assistant Men's Basketball Coach. As an alumnus of Brevard College Leathers set several records as a Tornado student-athlete. He begins his responsibilities as Assistant Coach immediately.
"I am very excited to have Miles back with our program," said Head Coach Lee Burgess. "He was part of my first recruiting class here, and his understanding of what it takes to be a student-athlete at Brevard College will be extremely valuable to our players. He is a high-character person that will continue to work hard until the job is done well. I am excited to get to work with him."
A native of Charlotte, North Carolina, Leathers graduated from Brevard College with a Bachelor of Arts degree in Exercise Science. Following his 2016 graduation, Leathers earned a spot on the USA Select Tour team where he played in England, Ireland and Norway.
Leathers reunites with Brevard College after serving as the Associate Head Coach for the NC Raptors AAU basketball program and the Warren Country High School Men's Basketball team in Warrenton, North Carolina.
"It is a true blessing to come back to Brevard College," said Leathers. "I have so many great memories here as a player. Now, I'm looking to create more fond moments as a coach. I couldn't be more excited about this opportunity."
The Brevard College Men's Basketball team opens its 2019-20 season on Tuesday, November 12 at 7:30 p.m. vs. Toccoa Falls at the Boshamer Gymnasium.
Brevard College is consistently recognized as one of the best liberal arts colleges. The College's focus on experiential learning, small class sizes, and location the mountains of Western North Carolina near Asheville makes Brevard a top choice college for students around the world.